At a long-awaited launch event in London today, Huawei revealed a bunch of new phones in its Mate line of flagship devices. Most of the devices we saw were ones we were already expecting – the Mate 20 and the Mate 20 Pro, specifically. Huawei, however, had a surprise up its sleeve with the Mate 20 X, but the new devices don't stop there, as we also have the Porsche Design Mate 20 RS to look forward to as well.
Pricing for a line this big is unsurprisingly all over the place. Thankfully, Huawei didn't make us wait for pricing and release details, revealing them at the end of its event. As you might imagine, the standard Mate 20 sits at the lower end of the pricing spectrum, starting at €799 ($925) for the base model with 4GB of RAM and 128GB of storage. €849 ($983) gets you the same amount of storage, but RAM gets a bump up to 6GB. Both models are launching today.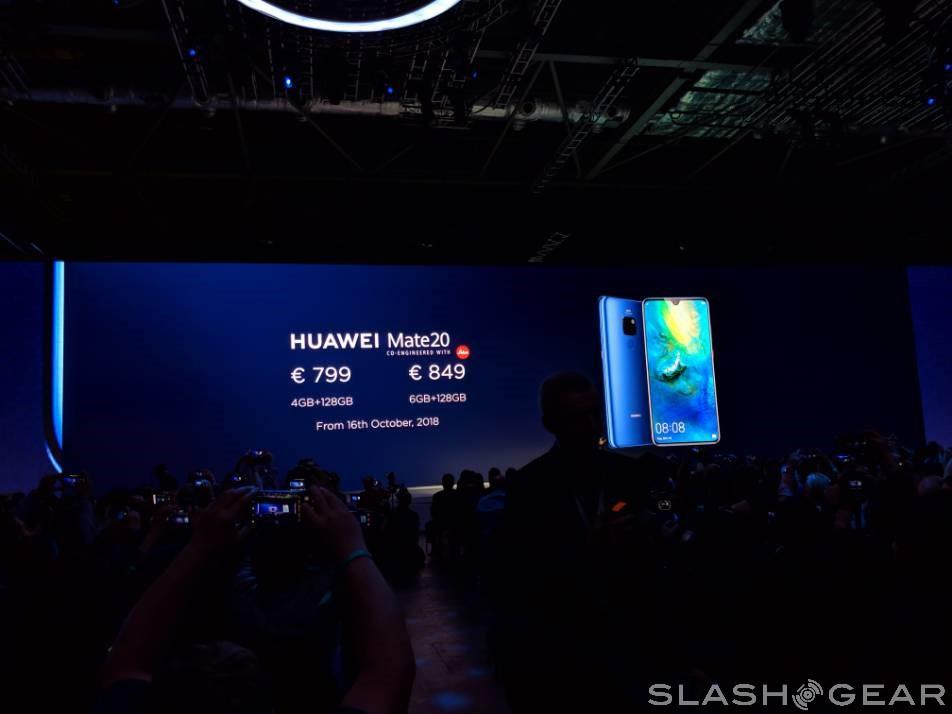 The Mate 20 X, on the other hand, serves as something of a middle ground between the standard Mate 20 and the Mate 20 Pro. We'll see that handset come in at €899 ($1041) – only €50 more expensive than the more capable Mate 20 model. It'll have 6GB of RAM and 128GB of storage just like the more expensive Mate 20, but its launch will lag a little behind, as it won't be arriving until October 26.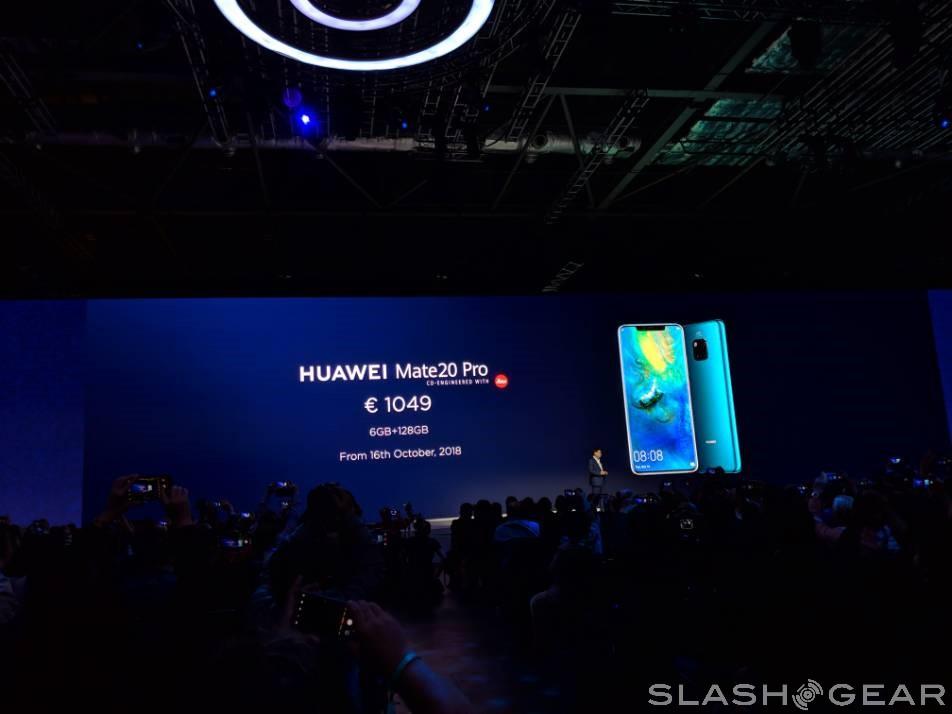 READ MORE: Huawei Mate 20 Pro hands-onNext we have the Mate 20 Pro, which will ship in only one variety with 6GB of RAM and 128GB of storage. Like its standard brother, it's launching today for €1049 ($1215). Huawei also announced pricing for the variety of watches it revealed today, with the Watch GT Sport clocking in at €199 ($230) and the Watch GT Classic landing at €249 ($288). The Huawei Band 3 Pro will only set you back a reasonable €99 ($114), but unfortunately, release dates weren't announced for any of these.
Finally, we come to the most expensive device of the bunch: the Porsche Design Mate 20 RS. Launching today, the Mate 20 RS ships in two varieties, one with 8GB of RAM and 256GB of storage for €1695 ($1964) and a second with the same 8GB of RAM and 512GB of storage for €2095 ($2428). Be sure to check out the timeline below for more from today's event, and head down to the comments section to let us know if you're planning to pick one of these phones up.