Huawei Mate 20 listed for sale with Android Pie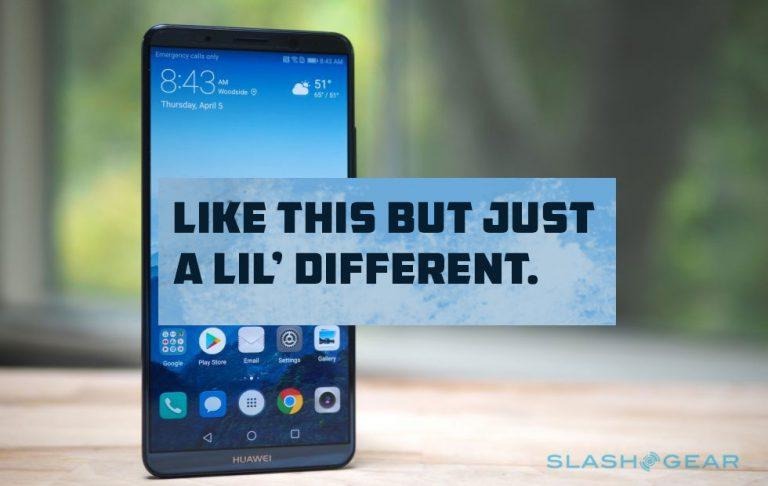 The Huawei Mate 20 was listed for sale well before its official announcement. This device was listed by a smartphone sales website we've not been able to confirm much about, so we're not going to link directly to it. But it would appear that they've all the info we've seen about the Mate 20 plus a little bit extra we've not yet seen listed anywhere. Take everything here with a grain of salt.
Off the top, one should note that the image used by this sale site, Giztop, isn't the Huawei Mate 20. In fact it is the Huawei P20 Pro, a device that's been on the market for a while. This would seem suspicious if it weren't for the fact that the phone listing is not accessible from the front page of the site, nor does it appear in the site's standard search results. As such, the image is likely just a placeholder until official press images are shared by Huawei.
If you search Giztop Huawei Mate 20 with Google, you should be able to see the site for yourself, if you do so wish. The site shows the Huawei Mate 20 as rolling with the following specifications. Note that we've not yet heard any rumor on the exact operating system version nor the front/back camera arrays just yet. Until now, that is.
The gallery above shows the specifications as listed by Giztop. The site also has a "Specifications" section, but the specs listed there are from another different phone. That only suggests that, once again, this listing is mostly a placeholder for now, likely until we get a little closer to launch.
If what we're reading here is correct, we'll likely see a 6.3-inch Quad-HD AMOLED display with a Hisilicon Kirin 980 SoC under the hood. This phone likely has 6GB / 8GB iterations with 128GB / 256GB internal storage. There's probably a 4200mAh battery in this phone, and it'll come with a pair of whopper camera arrays.
The frontside is said to roll with at least one 20-megapixel camera paired with the ability to unlock the phone with face scanning of some sort. The backside camera array is another 3x camera setup, probably not entirely unlike the Huawei P20 Pro, here with what Giztop suggests is a "40 MP rear triple-camera with Leica certification."
The store here lists the device as costing approximately $999, but that could well be a placeholder, too. We'll see.
Have a peek at other Huawei Mate 20 leaks and tips and early looks in the timeline below. And stick around as we continue to uncover the ins and outs of this mysterious phone! Thanks for the tip, Jason!