Huawei Mate 10 specs, renders leak ahead of next week's reveal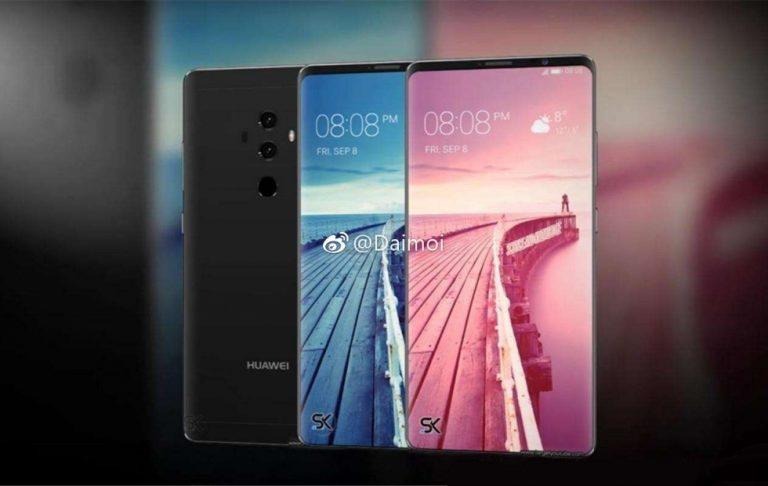 Almost all the premiere 2017 smartphone race horses are in. Well, almost. Aside from a OnePlus 5T that may or may not happen next month, we're also waiting for Huawei's last word for the year. As the manufacturer that really kicked the whole dual camera trend into full gear, Huawei will have to really step up its game this year. And it does seem that the Huawei Mate 10 will be pulling out all the stops. Except, perhaps, for its screen, which might not exactly be surprising.
As far as those cameras are concerned, the Huawei Mate 10 will supposedly use two very large sensors, one 23 megapixel and one 20 megapixel. Both, of course, have Leica's branding to flaunt. Huawei will most likely stick its strategy of using an RGB plus monochrome combo rather than the sometimes wished for wide angle lens.
For the display, Huawei is getting into the bezel-less and 18:9 display game, with a large 6.2-inch screen that nearly stretches to all edges. there are still some thin bezels top and bottom and even thinner ones at the sides. The catch is that it will still be using a 1080p "FHD+" resolution, meaning 2160x1080. Rumor has it that even the Huawei Mate 10 Pro might be the same.
While these two might be highlight features, Huawei will most likely focus on the smartphone's use of the Kirin 970 and its built-in Neural Processing Unit or NPU. Huawei stirred the hornet's nest when it made fun of Apple's face recognition, claiming that the "real AI phone" is coming next week. When it unveiled the Kirin 970 last month, it boasted about how its AI-based image processing does wonders for the photos that the phone produces, comparing it with Samsung's own output. It has, however, not mentioned anything related to face recognition.
The Huawei Mate 10 is slated to debut next week, 16th October. It is expected t be accompanied by a Pro and maybe even a Lite version, though availability of these models, especially in the US, is always a matter of luck.
VIA: Weibo