Huawei Mate 10 renders show only one significant change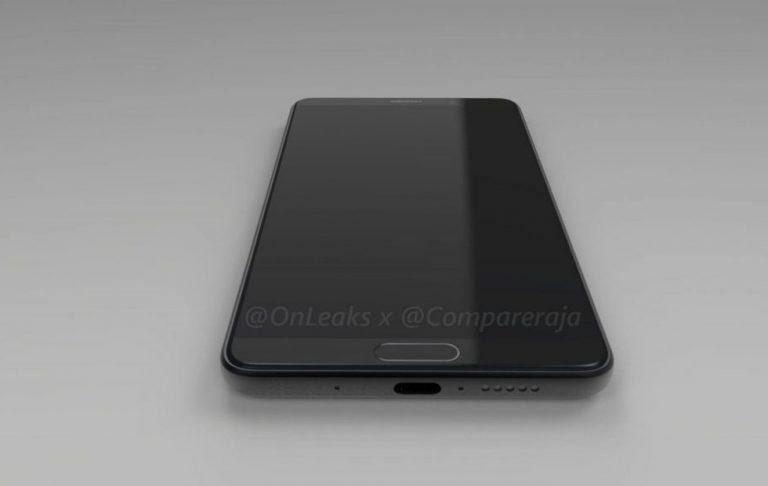 Although the trend on high-end smartphones seems to be going bezel-less, there are still a few holdouts. Sony, for example, just loves bezels, not to mention thick bodies. And while not as much, Huawei doesn't seem to be too eager to jump on that bandwagon just yet. In renders made by'OnLeaks for CompareRaja , the upcoming Huawei Mate 10 looks almost identical to the Mate 9 last year save for one single thing: a front home button.
Along with LG, Huawei was one of the first adopters of the rear home button design. This actually gave it a tactical advantage as far as the bezel-less trend goes. Unlike Samsung or Apple, it didn't have to scramble for something untenable like embedded fingerprint sensors. Its users already expect a home button and fingerprint sensor on the back.
So it's actually puzzling that Huawei might be doing an about face next month. The Mate 10, based on renders which, in turn, were based on leaked information, sports a traditional front home button. It's still unknown whether that will also have the fingerprint sensor, but, considering there is no other indication on the Mate 10's very shiny back, that could very well be the case.
In terms of design, the Mate 10 doesn't change much from the Mate 9. It will have a glossy, perhaps glassy, back, where a rear dual camera will be protruding a bit. Huawei already teased this camera, which will, of course, have Leica lenses, but the exact specs are still unknown.
While the Mate 10 might not change much externally, it's true power might come from the inside instead. Huawei already announced its AI-centric Kirin 970, which will be the beating heart of the Mate 10. Huawei is particularly proud of the built-in "Neural Processing Unit" or NPU which it claims will make a huge improvement in how its camera performs. To see is to believe, and we will definitely see when the Huawei Mate 10 is unveiled 16 October.