Huawei Mate 10 Pro DxOMark camera rating challenges Pixel 2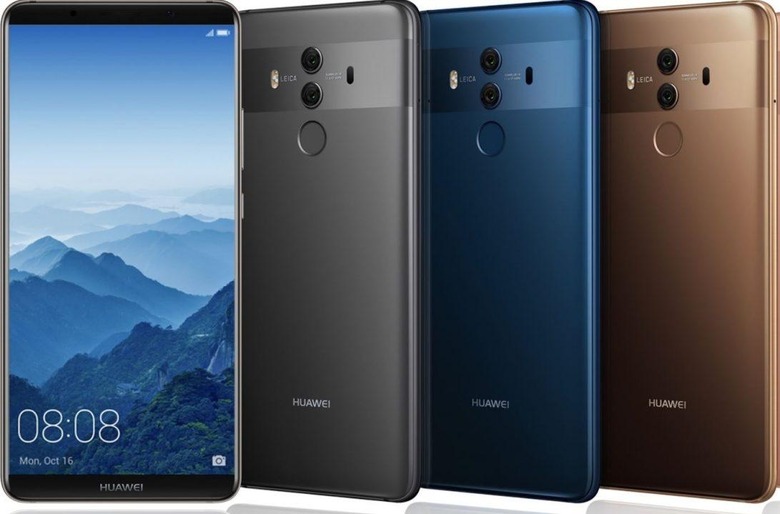 Back when the Google Pixel 2 was announced, Google touted the high marks its camera received from DxOMark. In fact, the Pixel 2 became the highest-rated smartphone camera in DxOMark's history. At the time, we assumed that it wouldn't be long before that score was challenged, and even though Huawei's Mate 10 Pro didn't manage to surpass the Pixel 2 in terms of overall rating, it's coming mighty close.
Today DxOMark gave the Huawei Mate 10 Pro an overall rating of 97 – a single point lower than the Pixel 2. The Mate 10 Pro actually exceeds the Pixel 2 when it comes to photo sub-score, touting a 100 to the Pixel 2's 99. It would seem, then, that the major deciding factor came in how the Mate 10 Pro handles video, as its video sub-score landed at 91.
That's still a great score all things considered, so the Huawei Mate 10 Pro might be the phone to think about if you take your smartphone photos seriously. The Mate 10 Pro's excellent photo score is thanks to its RGB/Monochrome dual-camera, a setup which Huawei is rather fond of despite the fact that other phone manufacturers seem to opt for something different.
DxOMark says that the Huawei Mate 10 Pro "excels" at still photography. Solid exposure is at the forefront of its high photography score, with DxOMark noting that the camera is particularly good at snapping photos in indoor conditions. The camera's "outstanding" autofocus also received praise from DxOMark, as did its performance shooting photos in bright, outdoor settings.
Even though the Mate 10 Pro managed to score a 100 in photography department, there are still some cons listed, such as "occasional exposure instabilities in consecutive shots" and artifacts that sometimes appear in outdoor shots. Still, the Mate 10 Pro certainly seems like it can hold its own against other flagships, at least as far as its camera is concerned. Be sure to read DxOMark's full review, but keep in mind that right now it's only being published in a concise format – we'll see more test results and sample shots added soon.