Huawei Mate 10 leaked photos show no front home button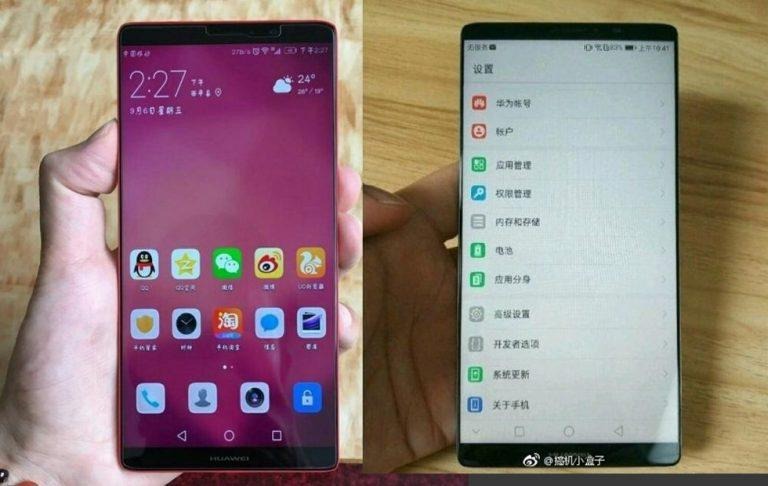 Huawei has already revealed when they plan to announce their next flagship, the Mate 10 and Mate 10 Pro. They also teased how the company's new Kirin 970 processor, with a fancy built-in "neural processing unit" and dual ISPs, is going to run circles around the Samsung S8. Of course, it hasn't yet revealed what the Mate 10 will look like but, thanks to the power of the Internet, we might already know what it will look like anyway. And, at least based on these two photos from two different sources, it's not going to be so different from the Mate 9 before it after all.
If earlier leaks are to be believed, Huawei was planning on changing its design formula for the Mate 10, or at least the Mate 10 Pro. First there was the rumor that it would adopt a near bezel-less design like the LG G6 and V30, with rounded corners of the screen. That doesn't seem to be the case, or not entirely the case at least.
And then there were the 3D renders from OnLeaks, who is usually spot on with these things. Those renders showed a more traditional screen with one key difference. It had a home button in front, something the Huawei Mate line doesn't have, though Huawei did put one on the Huawei P10. It seems, though, that it might not be the case either.
These two new photos allegedly of the Mate 10 do show very thin bezels, but not as thin as the Galaxy S8's or the LG V30's. Still thinner than the Huawei Mate 9, definitely. There are also no round corners, curved sides. And there is no front home button either.
So while Huawei does seem to be jumping onto the bezel-less bandwagon, it isn't doing so completely. Or rather, it will be doing it its own way. At least it won't have to struggle with where to place its fingerprint sensor. The Huawei Mate 10 debuts 16th October.