Huawei is No. 2 smartphone maker, Apple 3rd, according to Gartner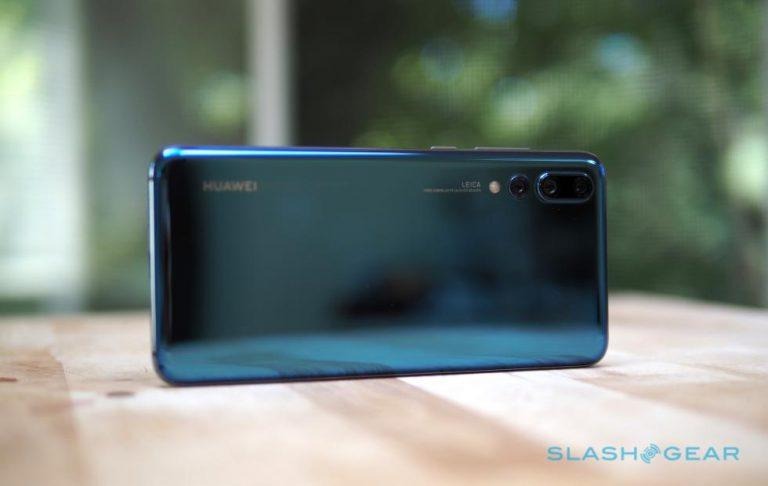 If analysts were prophets or seers, then the reign of Apple is over and Samsung's dominion is close to an end. Of course, they aren't but it's nonetheless interesting to hear what they have to say when divining the chaotic smartphone market figures. Gartner has just published its somewhat late analysis for the second quarter of 2018 and it's echoing what its peers have observed. Huawei has surpassed Apple as the world's second biggest smartphone vendor. At least for now.
Let's get straight to the numbers. According to Gartner, Huawei's share grew 38.6% in the second quarter of the year. Like other analysts, they attribute this meteoric rise to Huawei's aggressive marketing, its expansion of its portfolio, and its wider reach in worldwide markets. Except the US, of course. Those numbers also cover sub-brand Honor which, ironically, is reported to have shipped more phones than Huawei itself did.
While Samsung remains numero uno, its position is slowly being chipped away. That's thanks to the tag team efforts of Chinese vendors and an overall slowing global market. Huawei still has ways to go but Samsung should take note, especially after how poorly the Galaxy S9 performed this year.
And then there's Apple. Given its stature, it's easy to dramatize its fall from grace. That said, it actually experienced growth, but 0.9% was too small to be worth counting. Gartner blames Apple's performance to the not so impressive incremental upgrade in the iPhone 8 and the slowdown of sales of the iPhone X.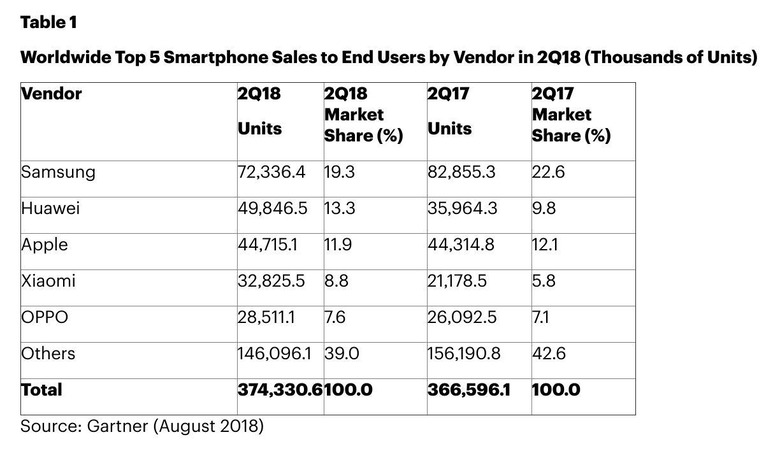 Huawei has one quarter left to enjoy the spotlight, though. There are whispers that claim the Galaxy Note 9 pre-orders and early sales are looking hopeful. And next month, Apple will be revealing its new iPhones, which always causes a spike in its sales numbers.