Huawei Honor View10 launches globally, limited Honor 7X Red for Valentines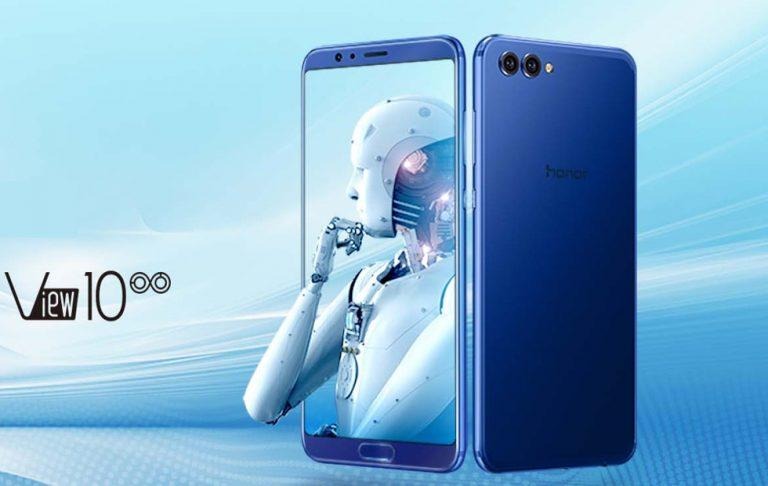 Huawei, despite being the world's third or so largest phone maker, still doesn't have quite a huge foothold in some of the primary markets, like the US. Even less its sub-brand Honor. That, however, is seen as a challenge to just do better, which, to some extent, means flooding the market with model after model of smartphone. At CES, Honor revealed its plans to do exactly that, by releasing one of its latest flagship that has previously been available only in China. Yes, the premium Honor View10 is finally going global.
The Honor View10 is a bit of an odd phone, business-wise. It easily rivals Huawei's own flagship models, especially with a more attractive, meaning lower, price tag. Despite the cost, Honor skimps on very little. It even provides the View10 with the very same Kirin 970 processor as the more expensive Huawei Mate 10.
That processor is notable for boasting of a dedicated "neural processing unit" or NPU side-by-side the CPU. In addition to boosting its AI capabilities, which is used in EMUI's predictive UI, that NPU also powers the AI-accelerated Microsoft Translator, the first time this combo has been made. This results in 500% increase in speed compared to "normal" phones that have the app installed.
Starting January 8, the Honor View10 will be available in India, France, Germany, Italy, Spain, and the UK, to be followed by Malaysia and Russia later this month. No local prices have been given but the View10 cost only 3,000 RMB, roughly $460, in China.
While the US doesn't seem to be in the View10's path, another new phone is heading its way. Well, not completely new. The Honor 7X, the first Honor to sport the 18:9 Honor FullView Display, was launched last December. But in time for Valentines, Honor will be launching a limited edition Honor 7X Red color in United States, Russia, India, United Kingdom, France, Germany, Italy, and Spain. The first 100 buyers will also receive a fre red co-branded Honor-Monster AM15 headphones. Honor also promises more collaboration, and accessories, with headphone maker Monster in the future.