Huawei Honor V8 Max hits TENAA with 6.6-inch 2K OLED screen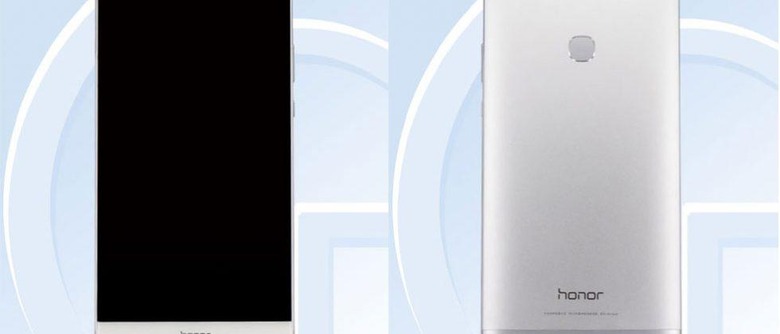 A new Huawei smartphone has landed at TENAA and the device is the Honor V8 Max. This is a larger version of the Honor V8 that we saw cross TENAA back in April. The Honor V8 Max measures 178.8 x 90.9 x 7.18mm and it weighs 219g. The smartphone supports GSM, TD-CDMA, TD-LTE, LTE FDD, and WCDMA networks.
Supported network frequencies include 900MHz,1800MHz,850MHz,1900MHz,2GHz,Band 38,Band 39,Band 40,Band 41(2555-2575 MHZ,2575-2635 MHZ,2635-2655 MHZ),Band 1,Band 3,1.9GHz,I. The big feature that the V8 Max gets compared to the standard V8 is a larger screen measuring 6.6-inches with 2560 x 1440 resolution. Power comes from a 4400 mAh internal battery.
Huawei crams 3GB of RAM inside the Honor V8 Max paired with a CPU that runs at 2.3GHz. The operating system is Android 6.0. The main rear camera has 13MP resolution and the front camera has 8MP resolution. A memory card slot for storage expansion supports up to 128GB cards.
We have no indication of when the smartphone will launch or if it will be offered outside of China at this time. If you don't want a device with such a large screen, the Honor V8 might be the perfect alternative with a smaller 5.7-inch screen. That smartphone was offered in two versions with a premium version using a 5.7-inch screen with 2k resolution and a Kirin 955 processor. If you want to know more about the Honor V8, you can check out our coverage of that smartphone with its dual camera from April when it landed at TENAA.
SOURCE: TENAA