Huawei, Honor phones getting EMUI 9.0 with Android Pie this week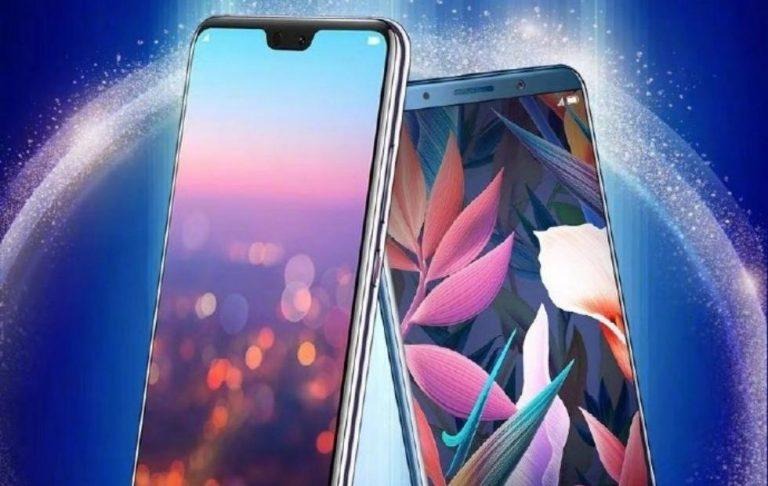 Because of their heavy changes and customizations, Chinese OEMs are actually just as notorious as Samsung was (or still is) in how slow they are at rolling out new Android versions even to their latest smartphone models. That is also a by-product of their market, where Google and Android hold less weight that the names of Huawei, OPPO, Xiaomi, and the like. So even when it's a few months overdue, the fact that Huawei will actually be rolling out Android 9 Pie to a few of its phones this week is definitely worth taking note.
It won't come alone, of course. Huawei is delivering Android 9 via its EMUI 9 update. Yes, the Chinese OEM has been kind enough to sync its version numbers with Google to solve the confusion around which Android version an EMUI version is based on. And it might not just be the numbering that will be in sync this time.
In line with Android 9's own aesthetics. EMUI 9 is expected to also adopt a more minimalist design, at least visually. It will reportedly make use of a lot of "natural" sound effects though. At the same time, it will make use of some AI to make the UI feel snappy and fast. Plus, there's GPU Turbo 2.0 to really push the silicon to its limits.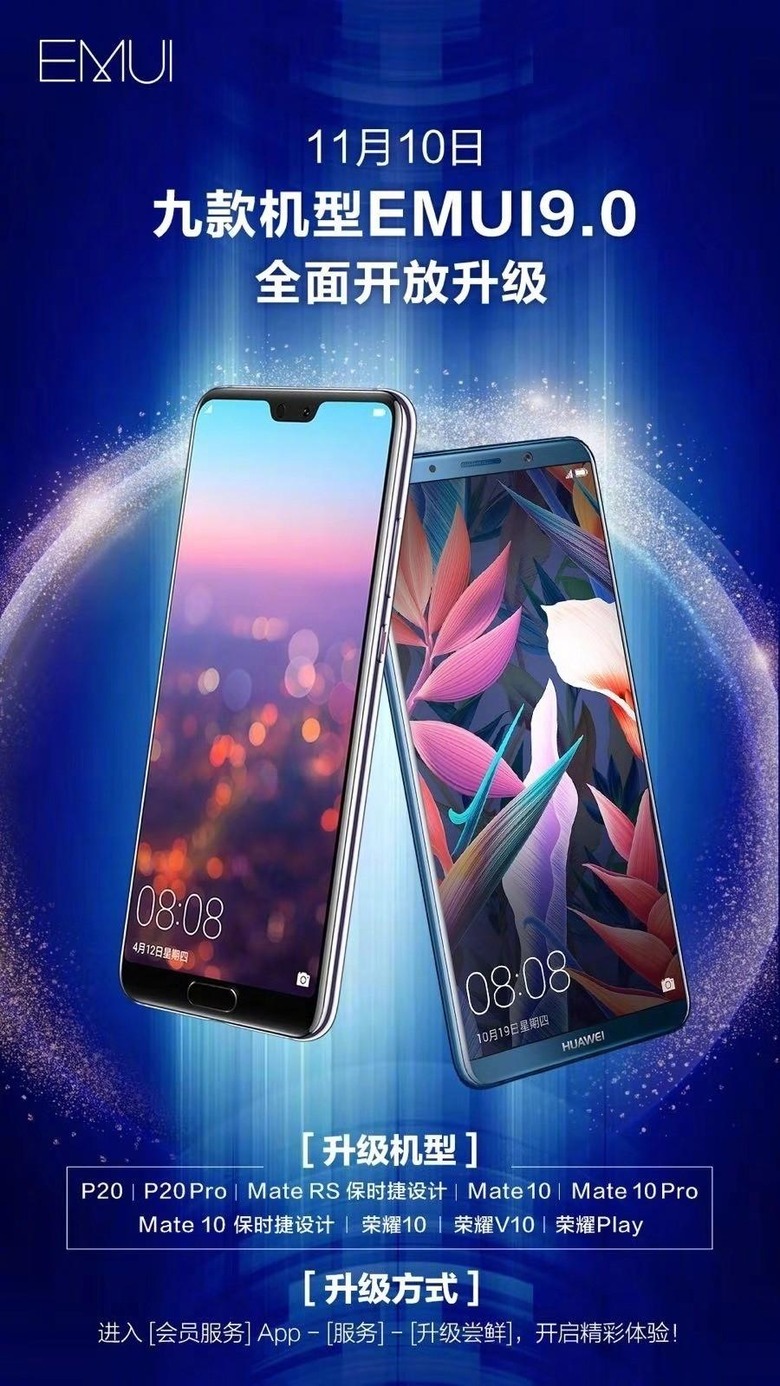 According to the company's own post, the EMUI 9.0 will be made available to the following Huawei and Honor models starting November 10:
• Huawei P20
• Huawei P20 Pro
• Huawei Mate 10
• Huawei Mate 10 Pro
• Huawei Mate 10 Porsche Design
• Huawei Mate RS Porsche Design
• Honor 10
• Honor V10
• Honor Play
That's 9 for Android/EMUI 9. Of course, the Huawei Mate 20 Pro already launched with Android 9, so it's not on this list. The catch to this good news is that the rollout is only guaranteed for China models so far. No word yet when it will hit global markets.