Huawei Honor 8 Lite launched to take on premium sibling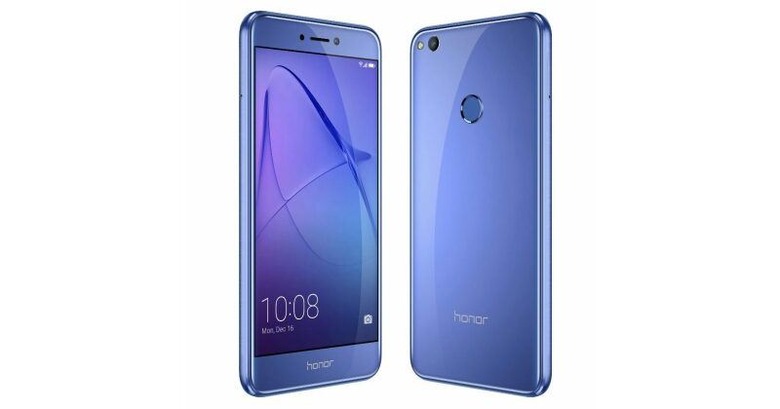 It hasn't even been a year since Huawei sub-brand Honor launched the glass-toting Honor 8 in Europe and, later, in the US as well. Now, however, Honor is already giving it some competition. It has just launched the Honor 8 Lite in Finland and, as the name so clearly says, it's designed to be a mid-range alternative to the premium model. But given how little it deviates from the Honor 8, the Honor 8 Lite is pretty much a more affordable rival to Honor's own flagship.
The biggest difference between the Honor 8 and the Honor 8 Lite is the processor and memory story. Whereas the Honor 8 has pretty much premium specs like a Kirin 955 and 4 GB of RAM, the Honor 8 Lite makes do with a mid-range Kirin 655 processor and 3 GB of RAM. There's also only 16 GB of internal storage, easily supplemented with a 128 GB microSD card.
In almost all other aspects, however, the Honor 8 Lite is almost identical with the higher end model. The screen is still a 5.2-inch Full HD panel. The battery, the same 3,000 mAh. Although exact details of the cameras haven't been fully disclosed, the 12 megapixel rear sensor and 8 megapixel front-facing camera are, at least, similar to the Honor 8's in megapixel count.
Even in terms of design, the Honor 8 Lite takes after its older sibling. That means that same 15-layer process that Honor has been boasting of in its new all-glass design. The Honor 8 Lite even comes with Android 7.0 and EMUI 5.0 out of the box, which couldn't be said of the Honor 8. The premium model has still to receive its Nougat update in fact.
All of these goes for only 269 EUR. That's roughly $290, a good $100 cheaper than the Honor 8. That is, of course, presuming the company brings the Honor 8 Lite to the US as well.
VIA: Suomi Mobiili