Huawei Google Play replacement to be ready by the end of the year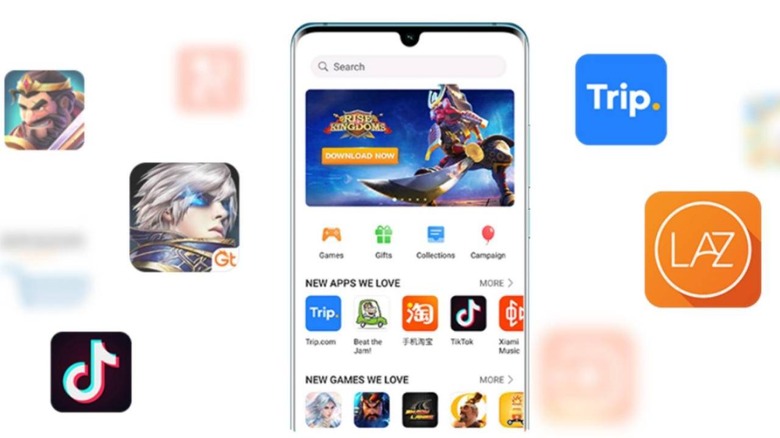 Huawei arguably has some of the best smartphone cameras in the market and its subsidiary Honor may have some of the best bang-for-buck flagships. Both brands, however, are now hobbled by the lack of Google Play Services and apps, something that Huawei is hastily trying to fix with its own solution. No, it isn't yet ready with Harmony OS for phones but by the end of 2019, it is at least confident its Huawei Mobile Services will be able to seamlessly replace Google's suite.
Google Mobile Services or GMS and its cousin Google Play are an intricate mix of API, services, and apps that try to deliver a holistic and Google-branded Android experience. It goes beyond just apps like Gmail, Maps, and Chrome but also services like cloud storage and messaging and API for location, etc. It's quite a large assortment of software and Huawei seems confident that it is ready to replace them with its own.
India Economic Times reports Huawei's and Honor's aggressive campaign to get developers onboard its own Huawei Mobile Services or HMS. Huawei and Honor India Consumer Business Group CEO Charles Peng says that key apps like messaging, navigation, and payments are promised to be ready by the end of December. More interesting, he also boasts that consumers won't see a difference between GMS and HMS.
That is, of course, a rather big claim to make even if the company manages to populate its app stores with equivalent apps. Even if it is able to have stand-in replacements for Google APIs, which is going to be technically difficult, it will never have Gmail, Google Maps, Google Calendar, and especially Google Chrome and Google Assistant. The conversation Huawei and retailers will have with customers will still be a very difficult one.
Huawei's ambitions for its Mobile Services go beyond China and India and it plans to do the same for its market in Europe. It seems to also want to make HMS an option for Android phone makers who don't have access to Google Play Store as well, which is probably its defiant stance against the US' ban.