Huawei FreeLace wireless earphones has a few tricks up its sleeves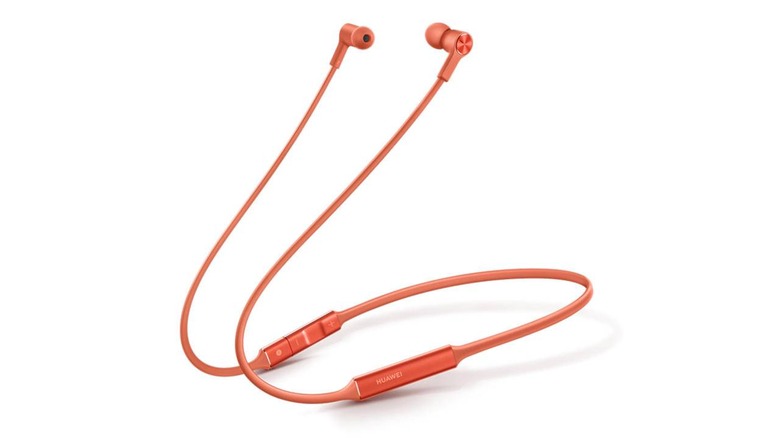 Wireless earphones come in all shapes and sizes but they all have a few traits in common. For one, they can be a pain to pair given how Bluetooth pairing works. They can also be a pain to recharge when it does finally come to top them off. Huawei boasts that it has solved those and more problems with its new FreeLace wireless pair. That said, at least one of those will only make sense if you have not just any Huawei phone but one with its latest EMUI software.
At first, you might think that the Huawei FreeLace is like any wireless earphones with a single cable that connects the two buds together. You might be surprised, then, that the right earbud can be detached from the control buttons to reveal a USB-C plug. Plug that into a Huawei phone and it will automatically pair with the earphones, no more Bluetooth scanning required.

The catch? That Huawei phone must be running EMUI 9.1. That's the unreleased version that, so far, is only unavailable on the just-announced Huawei P30 and P30 Pro. Plugging the FreeLace into any other device with a USB-C port, however, isn't exactly useless. But instead of pairing, it will charge the earphones. A five-minute charge is enough for four hours of playback, Huawei says.
Always ready to play. Supporting HUAWEI HiPair, #HUAWEIFreelace can easily be paired with and fast charged by Huawei smartphones intuitively-by simply plugging into the device. pic.twitter.com/FOGHipA1kX

— Huawei Mobile (@HuaweiMobile) March 26, 2019
The FreeLace cable itself is made of memory metal encased in liquid silicon. The latter gives it a skin-friendly texture while the former lets it stay in shape around your neck or in storage without needing any solid part. Putting the two magnetic ends of the earbuds together will automatically disconnect them to save battery and separating them will automatically reconnect them to your Huawei phone.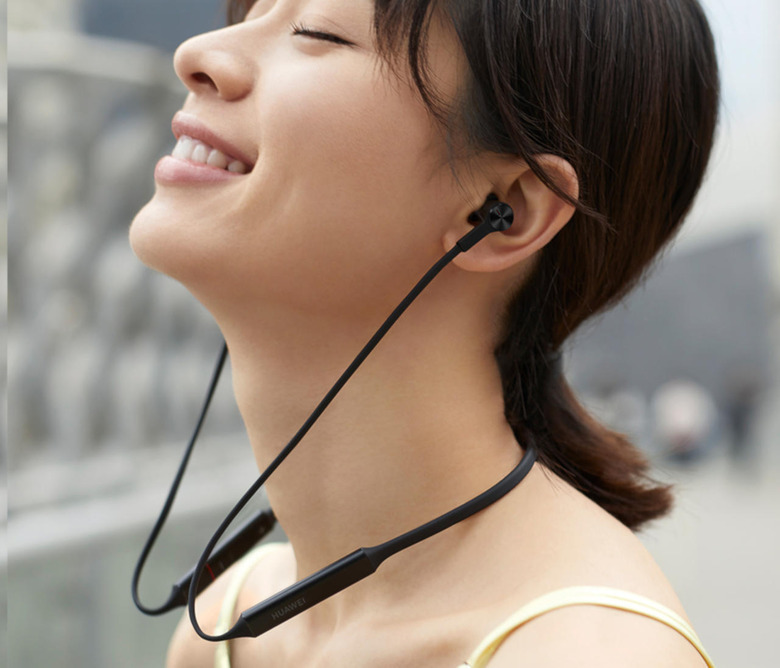 Those tiny earbuds each house a 9.2 mm diameter driver, an ultra-thin TPU diaphragm, and titanium plating. These, claims Huawei, delivers a level of audio quality usually absent from wireless earphones. That will have to be tested in the future when Huawei actually makes its FreeLace wireless earphones available.