Huawei Freebuds 2 Pro Can Wirelessly Charge On Mate 20's Rear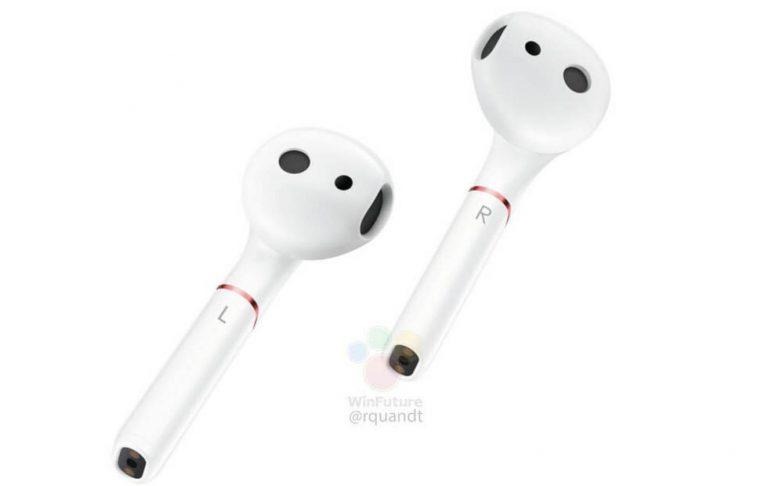 Huawei has been setting up the stage for its Huawei Mate 20 announcement next month by taking shots at Samsung and Apple. But if this latest leak about one of its accessories is true, then the other camps may have more than enough ammo to return the mockery in kind. Huawei is also announcing a new pair of wireless earbuds that are going to be easily compared with Apple's AirPods. But more than that, it will have one special feature that might cause a chuckle or two.
WinFuture shares some details about the Huawei Freebuds 2 Pro and unlike the existing FreeBuds, they're a dead knocker for the AirPods. Save for a small line of color around the stem of the buds, the all-white design and shape of the buds differ very little from Apple's wireless earbuds. At least Huawei's version does seem to come in a color other than white.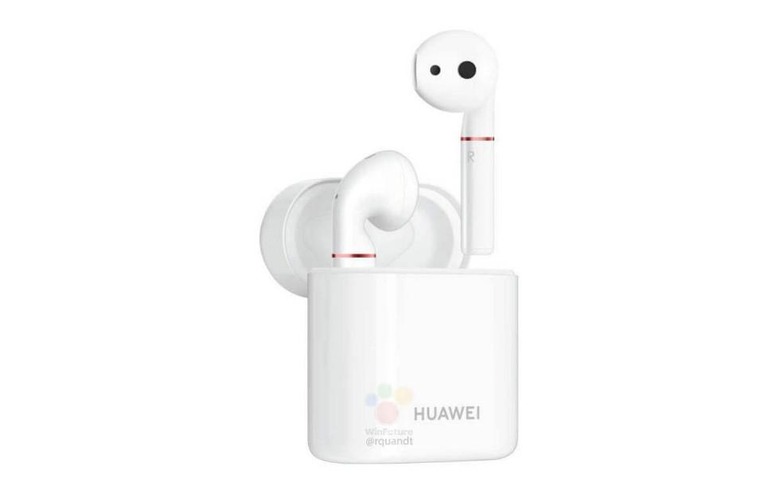 The Freebuds 2 Pro will also have a similar looking case that both stores and charges the buds. Here's where things can get a bit amusing. Unlike the official AirPods case, it can charge wirelessly using any Qi-compatible pad. But more than that, it can even charge using the Huawei Mate 20 or Mate 20 Pro's own wireless charging coil. Yes, you can place it on top of the smartphone's back to charge it.
It might look ridiculous, but it's useful in an emergency. That said, you can also charge the case via a USB cable. Both case and Freebuds need 2 hours to charge from empty to full using a cable, and three hours wirelessly.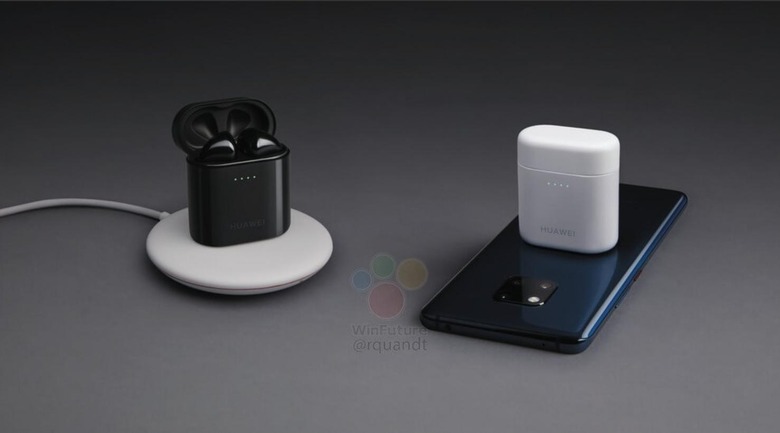 In terms of specs, the Huawei Freebuds 2 Pro is expected to support Hi-Res Wireless Audio for up to 560 Kbps bitrate. It will also have some bone sensor that will supposedly differentiate a user's voice from other voices via bone conduction.