Huawei EMUI 9.1 Android experience coming to 49 phones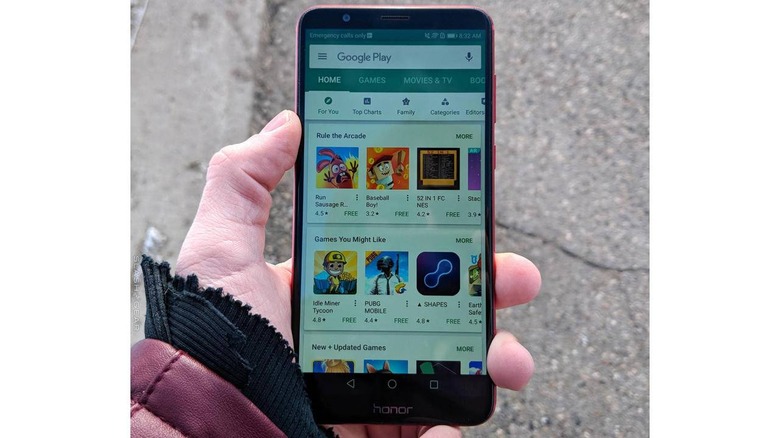 As great as its phones maybe, Huawei and, by extension, Honor devices are at times criticized for their software, specifically the EMUI custom Android experience. It is one of the most heavily customized ROMs which has the side effect of being slow to update. Huawei, however, has a surprise for its faithful users as it announced that the latest version of EMUI will be coming to dozens of its phones, a gesture that should put OEMs with fewer phones to shame.
EMUI 9.1 is the version of Android that came with the Huwei P30 Pro. It is also based on Android 9.0 Pie, just like the EMUI 9.0 that was installed on last year's phones. In the grand scheme of things, it's not totally behind and other manufacturers haven't even gotten to their first Pie update.
Huawei, however, hasn't been that straightforward with what's new in EMUI 9.1. It has advertised improved GPU Turbo performance, HiVoice AI assistant, and PC desktop mode and connections. Those, however, are pretty much aimed at the P30 Pro and more recent Huawei and Honor phones.
The list of 49 devices that Huawei reveealed, however, covers a wide range of ages and specs. On one end, you have the Huawei P20 series which is already in beta testing. On the other end you have the Honor 7X from 2017 that's still being considered for an update.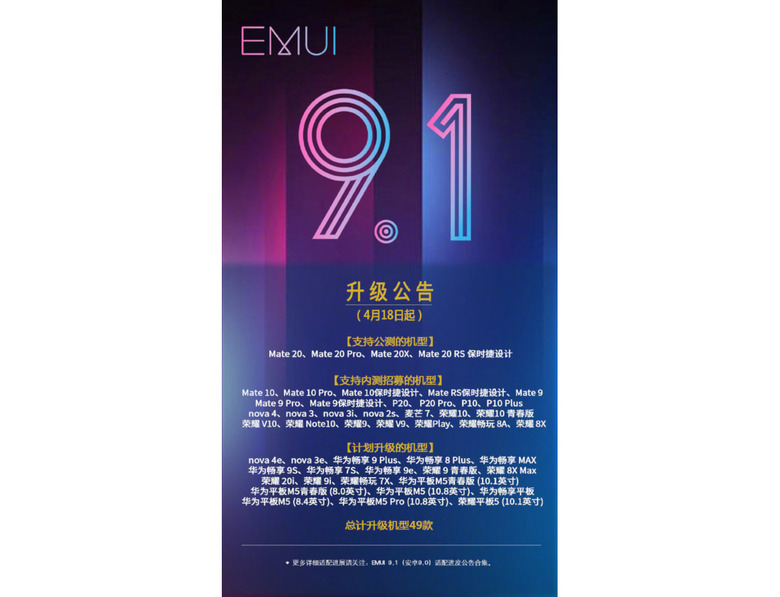 That last part is the caveat to this generous gift. As much as 18 of those 49 are still under consideration and anything may change along the way. That said, for an OEM with dozens of phones in the market, upgrading even two-year-old models is a lot more than companies with just a handful of phones have been able to do.