Huawei EMUI 10 Android 10 update: who's in and who's out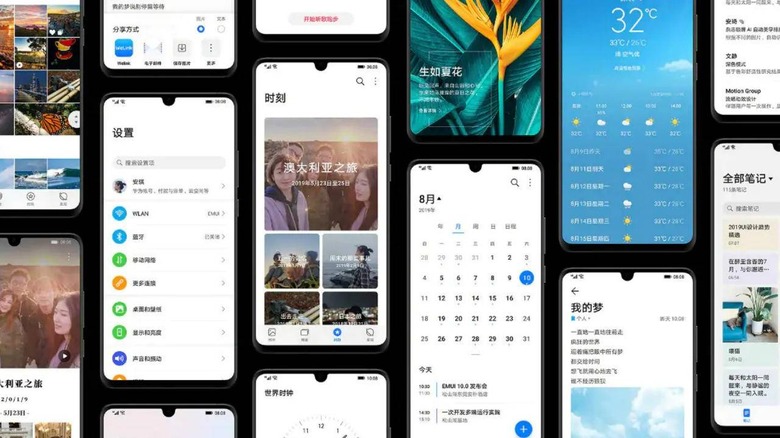 Every new Android release is a guessing game for smartphone owners. No, it's not really about what dessert it will be named after, which no longer matters starting this year. It's more of whether and when their phone will get the latest Android version. Few manufacturers can be considered to be consistent, though some are unfortunately consistent at being bad about updates. At a time when its ability to support its Android phones is being put into question, Huawei is revealing which phones will be getting Android 10, which is part of a larger EMUI 10 update. Unfortunately, it doesn't really say when it'll happen.
There might be a bit of confusion in the market about EMUI 10. It is the version of Huawei's custom Android experience that is installed on the Huawei Mate 30 series, the first Huawei phones to launch without any Google Play apps outside of China. Fortunately, it is currently the only Huawei phone to have that problem and its other phones will be able to get the latest EMUI and Android updates without losing access.
Huawei makes the plan clear: first come the most recent flagships, followed by mid-range ones. So far, the Mate series going all the way back to the 2017 Huawei Mate 10 have been confirmed to be part of the update when it rolls out. Interestingly, only the Huawei P20 makes the cut from that line.
The situation with mid-range Huawei phones is less encouraging, with the Huawei Nova 4e being the only one officially confirmed. Honor phones do have a variety of officially confirmed models but Android 10 will come via a different name there: Magic UI 3.0. The rest of roost aren't so lucky and may or may not receive the update, depending on how things turn out.
To be clear, Huawei is only confirming which phones will get the update, not when. The Huawei Mate 10 is close to reaching its two-year lifetime and may be dropped from that list if testing proves too long and too difficult. Still, given the situation it's in, Huawei would do well to assure is existing customers that, no matter what happens, it will do good by them to the bitter end.