Huawei D100 Router transforms 3G dongle into WiFi network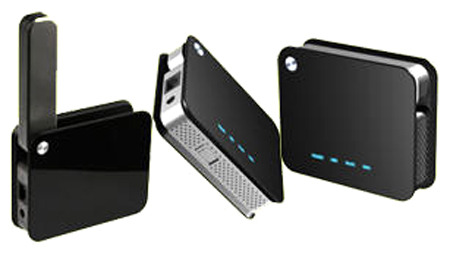 If you find yourself on the go pretty often, then you might just find use out of the Huawei D100 Router. This device transforms the standard 3G dongle into a full-on WiFi network, without all of the hassle and fees of a traditional network.
The Huawei is really simple to use. All you do is plug in the 3G USB dongle into the router itself. This way, you bypass any landline broadband connection you might have. In doing so, the router takes the 3G signal and then shares it with whatever devices are in the area.
This makes it so you can have Internet anywhere and at anytime. The only real catch is that you have to use Huawei Mobile Broadband dongles from 3 mobile. But, you can share your connection with others. You can get the Huawei D100 Router now in the UK for £69.99 or about $140 with a 3 mobile broadband plan.
[via Gadget Review]