Huawei Ascend P1, hands-on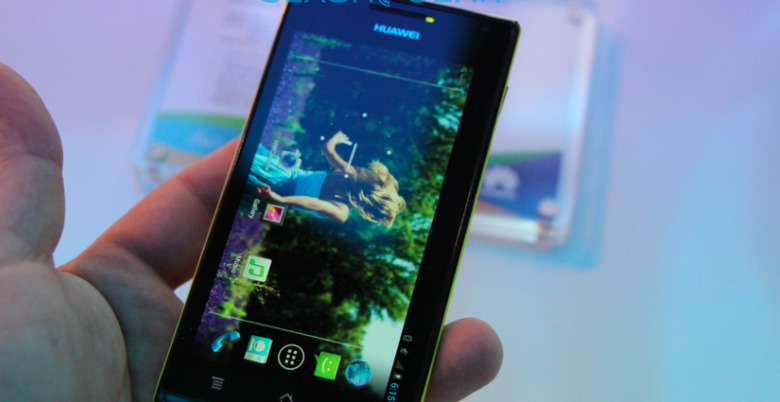 Unlike the Huawei Ascend P LTE, the Ascend P1 doesn't sport 4G LTE capabilities or an extended screen absent of softkeys. However, the 4.3" screen on the P1 is truly dedicated to your tasks. Even though it doesn't rock LTE, it is capable of HSPA+ speeds of up to 21Mbps – which is still good.
Both new Ascend models were running the same version of Android 4.0 (Ice Cream Sandwich) and had the same bugs. It lagged at times, and you could really tell it wasn't fit to ship quite yet. The P1 is very thin at 7.69mm and has a full-body plastic casing. It was no where near the build quality of the P LTE.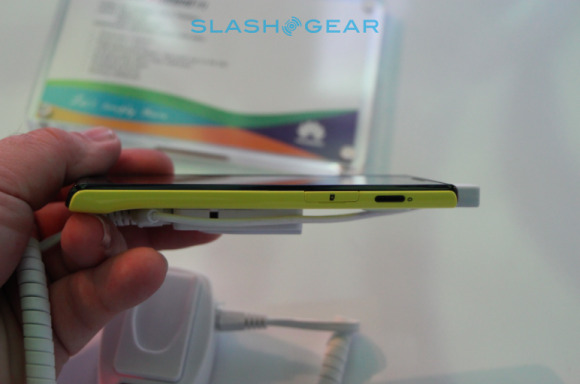 Other specs include a 1.5GHz dual-core processor, 1GB RAM, 4GB internal storage, and a microSD slot capable of holding 64GB. It also has an 8MP rear camera and dual LED flash. No front facing camera included. And unlike the P LTE's 2000mAh battery, this phone comes with a 1650mAh. For such a decently sized screen, a larger battery would have been expected.