Huawei Ascend P LTE, hands-on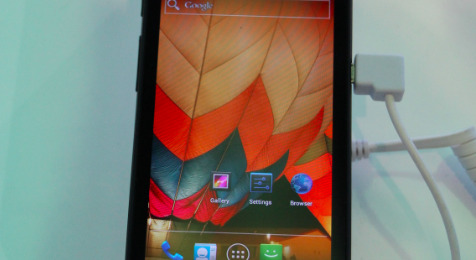 We were here at the Huawei booth and noticed the latest version of their Ascend line of phones. The Ascend P LTE looks strikingly similar to the Samsung Galaxy Nexus, and even runs an untouched version of Android 4.0 (Ice Cream Sandwich). The OS was still pretty buggy, but it was definitely not a letdown.
This early in the game, it's expected the OS would have these bugs. The main innovation here is expanding the screen size by leaving out the capacitive buttons (again, like the Galaxy Nexus). It has a plastic battery cover, but trimmed in rubber. It definitely makes the phone feel like it won't slip out of your hand.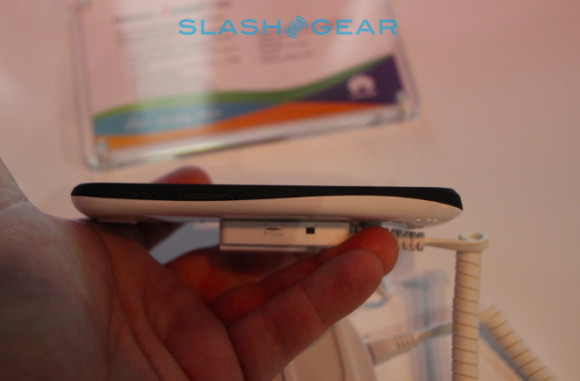 This version of the Ascend has LTE built in, but no word on which carrier it might be coming to. We know it won't launch on Verizon, because CDMA bands are completely absent – so AT&T seems like the logical choice in the US. Detailed specifications include a 4.3" qHD Super AMOLED display with a resolution of 960x540, 1.5GHz dual-core MSM8960 processor, 1GB RAM, 4GB onboard storage, and capable of handling a 64GB MicroSD card. It also sports 8MP rear and 1.3MP front facing cameras.