Huawei Ascend Mate7 gets its feet wet in biometrics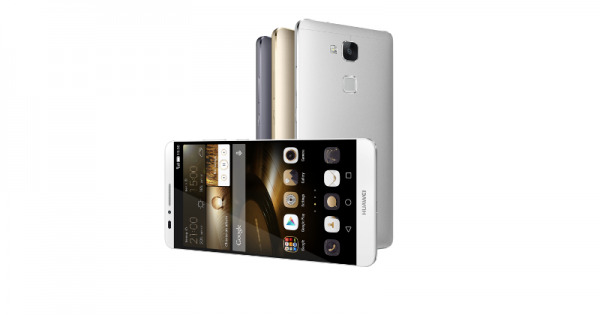 Huawei has finally revealed its latest flagship, the Ascend Mate7, and, as rumors have pointed out, it does have a fingerprint sensor. But, of course, the smartphone is more than just that. Boasting of its latest and fastest processor and an almost full metal body, the Ascend Mate7 may just be the Chinese company's best contender yet.
In terms of hardware, the Ascend Mate7 would almost qualify as a high end phablet. The octa-core Kirin 950 bears four high performance Cortex-A15's running at 1.8 GHz and four power efficient Cortex-A17's running at 1.3 GHz. "Almost" because the 6-inch screen only has a Full HD 1920x1080 resolution. If launched a few months earlier, it would undoubtedly be a normal configuration. But with the arrival of QHD flagships, a 6-inch FHD premium smartphone might find itself a bit wanting.
That said, one look at the device and you immediately get the impression that it is, indeed, a work of art. Huawei claims that the Ascend Mate7's body is 95 percent metal, with an interior of strong aluminum alloy. That is indeed a rare find both for a smartphone of this size as well as a device from a region not exactly known for splurging on build materials. Despite its metallic luster, the Mate7 only weighs 185 g and is only 7.9 mm thick. With a 2.9 mm bezel, it boasts of one of the highest screen-to-body ratio of 83 percent.
When it comes to connectivity, the Ascend Mate7 boasts of LTE Cat6 compatibility, enabling a theoretical download speed of 300 Mbps. In the photography department, the phone sports a 13 megapixel rear camera with Son'ys BSI sensor and an aperture of f/2.0. On the other hand, Selfie lovers will swoon at its 5 megapixel camera. All of these are powered by a rather impressive 4,100 battery, one of the highest we've seen on a smartphone. That gives the Ascend Mate7 an advertised 648 hours off standby time, 8 hours of movie viewing, and 9 hours of continuous web browsing, if you ever last that long. Unfortunately, charging time is also longer, noted to take 3.5 hours to get to full.
One of the highlights of the Ascend Mate7 is something you will actually rarely set your eyes on: the new "instant single-touch" fingerprint scanner located at the back just beneath the camera sensor. Huawei says that the sensor's high reading accuracy means you won't have to repeatedly swipe your finger to get it to be recognized. It also works well in wet or dry conditions, so sweaty or oily fingers shouldn't be a problem. And it utilizes hardware-based security provided by the ARM architecture's own TrustZone, making the stored fingerprint information less susceptible to hacking. The Ascend Mate7 can store up to 5 sets of fingerprints which can be assigned to normal/authorized and guest modes.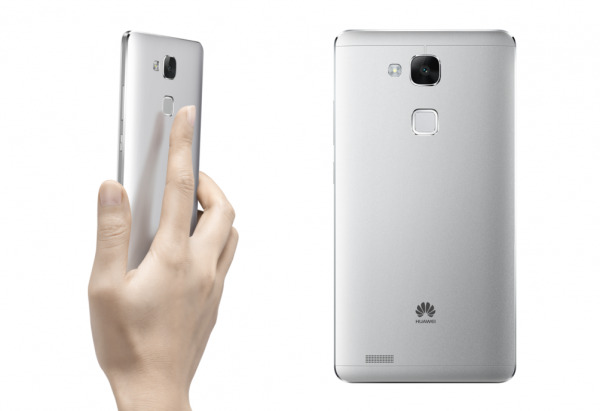 Huawei is billing the Ascend Mate7 as a premium smartphone and it definitely has a price tag to match, which could shatter preconceived notions of Chinese OEMs putting out cheap devices for cheap prices. There are two models being offered. A standard Ascend Mate7 comes with 2 GB of RAM and 16 GB of storage, which will sell for 499€. The premium model will come with 3 GB of RAM and 32 GB of internal storage, and will therefore be a tad more expensive at 599€. Availability of the device starts this 3rd quarter in 30 countries around the world, including China, Hong Kong, France, Germany, Italy, Spain, and the UK, with other markets to follow. It will come in premium-looking colors of moonlight silver, obsidian black, and amber gold.