Huawei Ascend GX1 phablet boasts plenty of screen space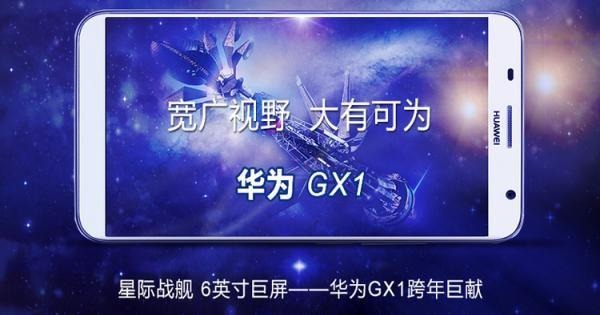 Our smartphones are getting larger, but not the total area occupied by displays, now more popularly known by the term "screen to body ratio". As bodies grow larger, so do the bezels around the screens. Huawei, however, is saying it doesn't have to be so. It has just launched the new Ascend GX1 in China. Despite the otherwise mid-range specs, this 6-inch smartphone, rather phablet, claims to be almost all screen, with a rather high screen to body ratio of 80.5 percent.
Sadly, that might be one of the very few claims to fame that the Ascend GX1 can make. Despite that rather sensational ratio, the smartphone is pretty much a mid tier device. Even that large screen is really only that. Large. The resolution, unfortunately, doesn't scale and is left at 720p. RAM is at 1 GB and storage is at 8 GB, expandable with a microSD card, thankfully. Even the cameras are not up to the trend, with only an 8 megapixel rear camera and a 2 megapixel front shooter.
One thing that does make this phablet unique in comparison to current devices is the CPU. While mainstream manufacturers are slow on the uptake on the 64-bit, Chinese OEMs seem to be quickly iterating over them. In particular, the Huawei Ascend GX1 sports the quad-core 64-bit Snapdragon 410 designed for lower range devices. Given the specs above, the 3,500 mAh battery sounds plenty.
You get all of that, both the good and the bad, for only 1,590 RMB. That's around $255 for a large mid-range 64-bit phone that is almost all screen but only 720p. Of course, that almost scrumptious price tag only matters if you're in China, where it is currently available and only in white. There is talk of a wider global rollout in the near future, though when that will actually happen is, for now, anyone's guess.
SOURCE: Huawei
VIA: phoneArena