Huawei and ZTE come under fire from FBI, CIA, NSA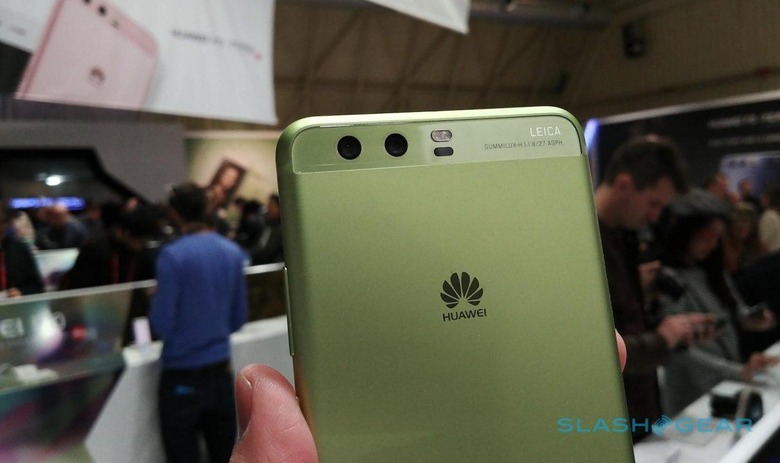 It isn't exactly a secret that the US government has a certain hesitancy when it comes to phones made by Chinese companies, but today, we're seeing some top security official state that apprehensiveness outright. Many top security officials have come out and recommended that Americans avoid buying phones made by Huawei and ZTE. Such a recommendation won't really come as much of a shock, and may even do something to solidify some recent rumors we've been hearing.
According to CNBC, six of the country's top intelligence chiefs have advised the Senate Intelligence Committee that Americans shouldn't buy phones made by Huawei or ZTE. That roster of intellgence chiefs includes some high profile people, including the heads of the FBI, CIA, NSA, and the US director of national intelligence. While these recommendations have existed in the past for those who work for the government, this is the first time that the agencies have advised private citizens on the matter.
By using these phones, FBI director Chris Wray argues, it opens up the potential for "foreign governments that don't share our values to gain positions of power inside our telecommunications networks." Some of the downsides Wray covers are things like undetected espionage, or the capacity to "exert pressure or control over our telecommunications infrastructure."
Huawei, for its part, tells CNBC that it "poses no greater cybersecurity risk than any ICT vendor." The company also noted that it is "trusted by governments and customers in 170 countries worldwide," suggesting that this worry is unique to the US.
Huawei has been having a tough time trying to break into the US, and recent rumors claim that the US government is at least partly to blame. Last month, AT&T abruptly called off a deal to carry Huawei phones in its stores, and later reports stated this was due to pressure from the US government. We also recently heard that Verizon had dropped a similar deal, leaving Huawei to sell phones unlocked in the US.
Whether or not Huawei and ZTE deserve this apprehension is up for debate, but for now, it seems the US government isn't interested in the perceived risks associated with having those companies gain a foothold in the market. We'll see if that changes anytime soon, but given the looming threat of cyberwarfare, US security agencies are likely to stay the course for now. Stay tuned.