HTC's Windows Phone 8 lineup detailed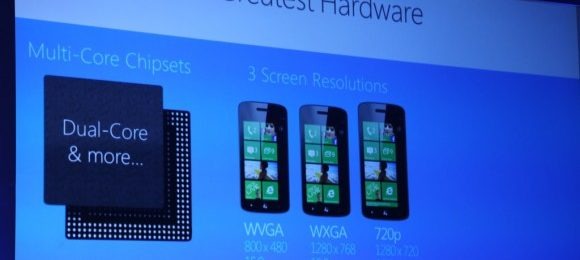 The Windows Phone Summit placed heavy emphasis on the software features we could expect from Windows Phone 8, with only a brief mention of hardware partners that will support the platform when it's released. Looks like those partners are already busy behind the scenes: The Verge has been handed information from a trusted source on three HTC Windows Phone 8 handsets that are in the pipeline, codenamed Zenith, Accord, and Rio.
Zenith is said to be the flagship product, and will feature a 4.7-inch Super LCD2 display with a 720p resolution. In addition, there will be an undetermined Qualcomm Snapdragon quad-core processor, an eight megapixel sensor, and support for HSPA+ speeds up to 42Mbit/s. The Accord, meanwhile, comes in at the mid-range, featuring a 4.3-inch 720p Super LCD2 display, Snapdragon S4 Plus dual-core processor, 1GB of RAM, the same eight megapixel sensor and HSPA+ support, plus NFC.
The Rio is the entry-level device for the company. Screen size is said to be 4-inches with a WVGA resolution, a Snapdragon S4 Plus MSM8227 processor, 512MB of RAM, five megapixel camera with 720p video recording, and HSPA speeds up to 14.4Mbit/s.
Both the Rio and Accord are currently slated to launch in October, with the Zenith tipped to come sometime in the fourth quarter. The Verge is told that the dates are currently tentative and may slip, and some of the specs still need to be finalized.