HTC's Downfall: Behind A Once-Promising Smartphone Maker's Struggles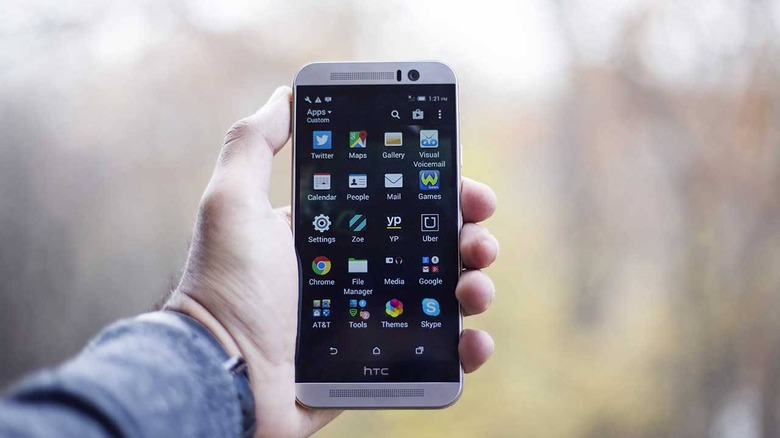 Sometimes companies vanish without us even realizing. One of these is the Taiwanese tech giant HTC, which made big footprints in the tech world before fading away. You may remember – or even own – some of its products, from the HTC One, Dream, to the legendary EVO 4G. They were pioneers for much of the technology we take for granted today in phones, constantly introducing new ideas that actually made sense.
But in recent years, HTC hasn't quite been making waves in the tech world like it used to. It's still a company, but not quite the trailblazing phone innovators they once were. A lot has changed.
Big ideas before they were cool
We're in a time where many phones are simply chasing trends; going as bezel-less as can be; rocking notches – killing notches; wireless charging. There's a lot of box-ticking in a race for the most all-encompassing phone.
In retrospect, it's a shame because in HTC's prime they invented many of these boxes.
They brought us the first unibody metal smartphones with the HTC One when iPhones were still glass slabs (well, they're glass slabs all over again). They partnered up with Beats Audio to introduce dual front-facing speakers to the delight of users in 2013, and one of the first few smartphones to feature a 3.5mm headphone jack with the HTC Hero.
Dual cameras with portrait mode are all the craze now, but the HTC One rocked it way back in 2014. It wasn't pretty, but HTC was so ahead of its time.
Victim of poor marketing
So, if Apple and Samsung weren't the first to introduce these innovations that proved so fundamental today, why isn't HTC king of the smartphone world?
HTC's case study shows one thing: Great ideas mean nothing if they aren't communicated well. Tech is a game of marketing.
History has shown marketing is perhaps HTC's greatest weakness. Take its slogan for starters: "Quietly Brilliant." It's underwhelming at best. It doesn't convey any sense of ambition or innovation that does its exciting phones any justice.
You may also remember HTC's weird advertising campaigns. The HTC Cellami ads made jabs at Samsung and Apple, presenting their drug, "Cellami", as a cure from suffering from choosing between the same old options for phones. Then there's the HTC M9 ads featuring Robert Downey Jr. in a series of bizarre sketches that have very little to do with phones. It's high-concept stuff.
Product saturation
At the peak of HTC's powers, it released over 100 phones in 2009. At first, this might seem like good progress, capturing just about every possible market for phones. But this made it impossible to figure out what was premium, mid-ranged and budget.
In contrast, rising competitors like Apple were releasing a single device every year that made things simple for consumers looking for premium devices, without having to worry about the specs. Suddenly, you see why the rigidity of Apple would seem so appealing.
It also didn't help that HTC phones had strange names, like Salsa, Pyramid, Sensation, and ChaCha, the Facebook phone that flopped. On the other hand, Samsung was cleverly differentiating its ranges with letters: The Galaxy "S" series being the high-end, "A" being the mid-range and so on.
This made it easier for consumers to know what they were getting into, even if they didn't quite understand the spec sheet. It's amazing how naming can impact a product's success.
Loss of carrier support
While carriers are the most efficient way for phone manufacturers to sell their products, carriers also need to tend to their own profits. They don't sell what doesn't sell.
Sadly for HTC, this meant very few carriers would take in their phones. Despite earning high praise from critics, the HTC U11 was only available with Sprint, or could be purchased a la carte via Amazon or HTC.
Sales strategies in their latter years to distribute their phones exclusively to certain carriers were also counterproductive, with neither the following or credibility to draw crowds to different carriers. Consequently, it couldn't reach much of an audience.
Gobbled by Google
After a decade of good performance, HTC's stock prices have fallen over 75 percent just in the past five years. It's clear the brand was at its wit's end.
It may surprise you then, that in 2017, Google swept in with $1.1 billion to acquire the HTC design team and most of its IP. Marketing may have been its weakness, but Google knew where HTC's strengths lay: innovation.
It brought over 2000 employees from HTC's design team to work on its highly-acclaimed Google Pixel phones. The massive success the Pixel line has seen over just three years shows how dominant HTC could've been if there was better marketing. The talent here is second to none.
HTC today: VR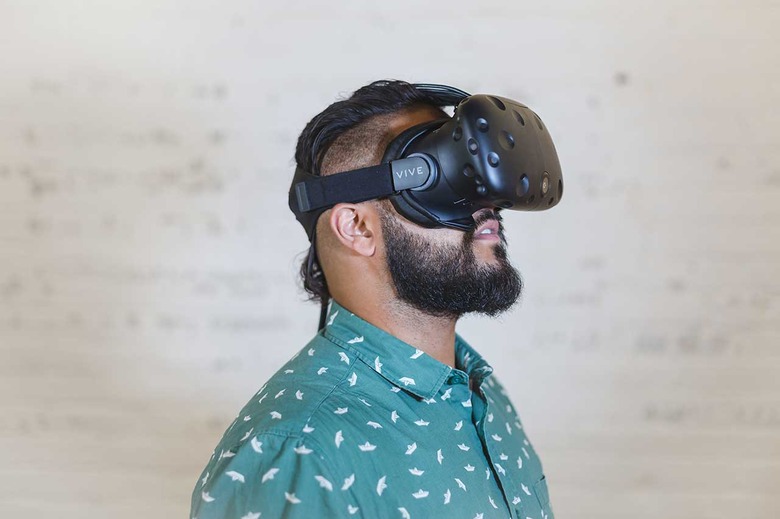 HTC may have fallen as a phone manufacturer, but its days aren't quite over yet. The Taiwanese manufacturers have shifted its gaze to Virtual Reality. And as they did once with phones, they're trailblazing with VR.
Their product is the HTC Vive, widely regarded as the go-to device for a premium VR experience today. Pioneers in uncharted territory, the Vive has already turned profitable and dominated the VR market at over 35.7 percent, as of 2018.
Matters could definitely have been worse for the resurrected brand. With new life – and bonkers cash from Google – things are looking up for HTC.