HTC Vive Pro revealed alongside Vive Wireless Adaptor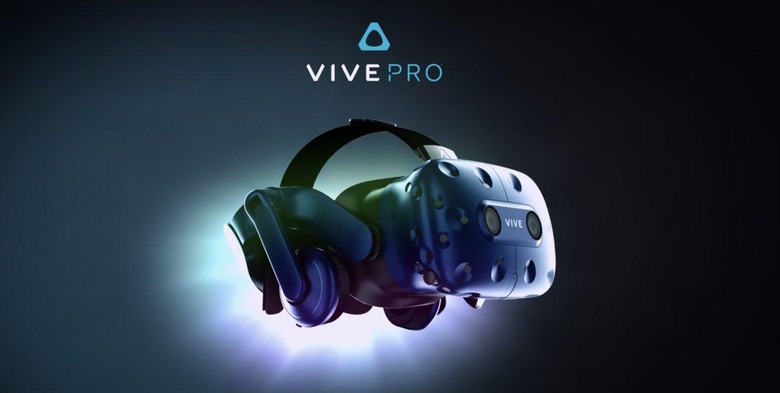 This afternoon HTC revealed the HTC Vive Pro, a next-level experience for virtual reality gamers. This device takes what the HTC Vive is and ramps every aspect up another notch. This includes audio, display, and hardware design. This device is the premium experience missing from the VR market today – up to the next level in every way.
HTC Vive Pro
This device has 2x OLED displays that, combined, create a single 2880 x 1600 panel. For those already using a standard HTC Vive, that's a 78% increase in resolution over the same panel space. This device. For the moment that seems to be the extent of the improvements visually.
The headphones that for the HTC Vive were a separate purchase are now included as a standard with HTC Vive Pro. This new headphone experience isn't exactly like the enhanced audio add-on of the past, instead taking everything up a notch with "enhanced ergonomics and comfort." With this new set of headphones, the whole headset is able to be more balanced than the original.
This pair of headphones has a built-in amplifier and an "overall richer sound" than before. The backside sizing dial – as was included with the previous enhanced audio package – makes the whole headset a lot easier to handle putting on and taking off.
This new HTC Vive Pro has dual microphones built-in, as well as a new pair of cameras. Where before there was one, now there are two front-facing cameras. We'll see soon how this makes the experience all the more enhanced.
HTC Vive Wireless Adapter
HTC also announced a wireless component to this equation for both the HTC Vive and HTC Vive Pro. The Vive Wireless Adaptor will allow both the HTC Vive and the HTC Vive Pro to go wireless. Where before a cord (cord bundle) of significant size needed to run from the headset, over the head, and down the back of the user, now noone will need any of that business going on.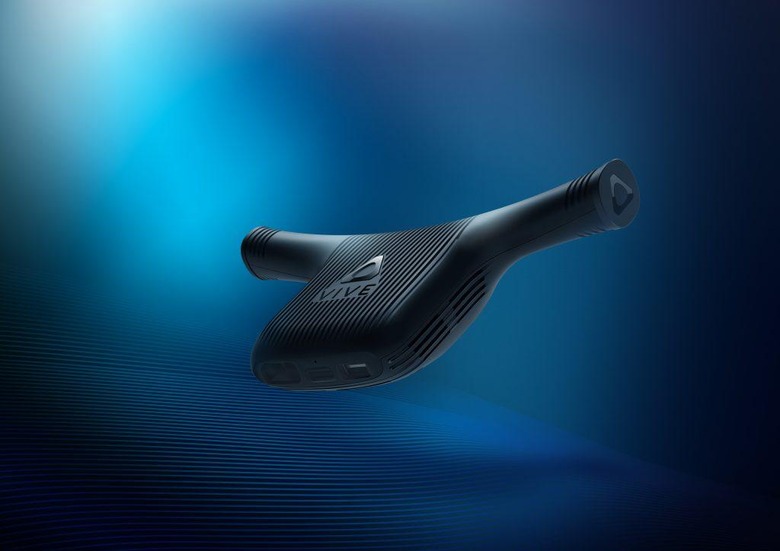 The Vive Wireless Adaptor will feature Intel's WiGig technology to make wireless VR a reality. This piece of equipment will operat in the interference-free 60Ghz band, says HTC, and will be up to "the most discerning quality bar for home users and business VR customers," so says Frank Soqui, General Manager Virtual Reality Group at Intel Corporation.
OF NOTE: The Vive Wireless Adaptor will be sold separate from either HTC Vive device. The Wireless Adapter will be made available in Q3 of 2018. As for the Pro headset: release information and pricing information wasn't made available just yet. Stick close to SlashGear for more data on this front!