HTC VIVE Pro price revealed as pre-orders open up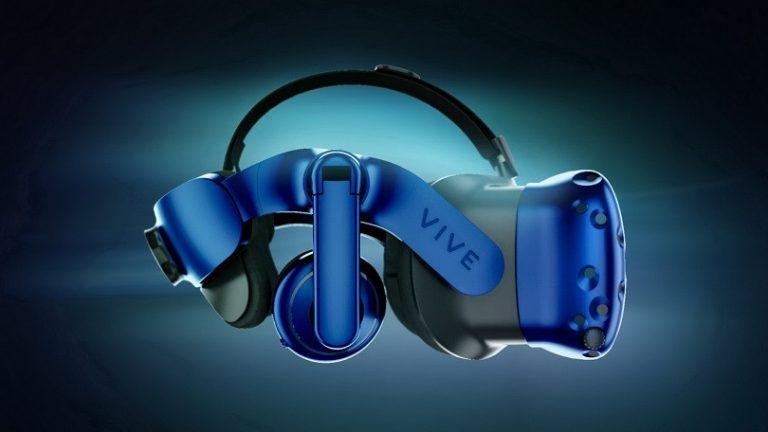 We've been seeing a lot of headsets that are trying to lower the cost of entry to virtual reality, but the HTC VIVE Pro is about to go in the opposite direction. The VIVE Pro is HTC's new high-end VR headset, and we're finding out today that it definitely has a price to match. Not only that, but HTC is opening up pre-orders for the VIVE Pro today, with a launch date that's right around the corner.
As announced over on the VIVE website, the VIVE Pro will come with a price tag of $799. That's a fair amount more than the standard HTC VIVE or the Oculus Rift, but it isn't an unfamiliar price point for VR. After all, just two years ago the standard VIVE launched at $799 as well, though in the time since then it's seen a handful of significant price drops.
So, what does your $800 get you? The biggest improvement the VIVE Pro offers comes in the form of its 2x OLED display. Total resolution for both eyes clocks in at 2880 x 1600, which HTC says is an impressive 78% increase in resolution over the standard VIVE.
The VIVE Pro also features a pair of integrated headphones with a built-in amplifier, again an improvement over the original VIVE, which offered a deluxe audio strap add-on for an extra $99. The VIVE Pro will ship with a redesigned headstrap, which promises increased comfort and easy adjustment, and as a bonus, it'll be compatible with SteamVR Tracking 1.0 and 2.0. This means that if you have a standard VIVE already, you can just upgrade the headset to the VIVE Pro while keeping your same controllers and base station.
Pre-orders for the VIVE Pro open up today, and anyone who orders one before June 3 will snag a free six-month subscription to VIVEPORT as a bonus. HTC plans to begin shipping out the VIVE Pro on April 5 – the same day the original VIVE began shipping back in 2016 – so launch day is very nearly here. Are you planning to pick up a VIVE Pro? Head down to the comments section and let us know!