HTC Vive Focus Plus available next month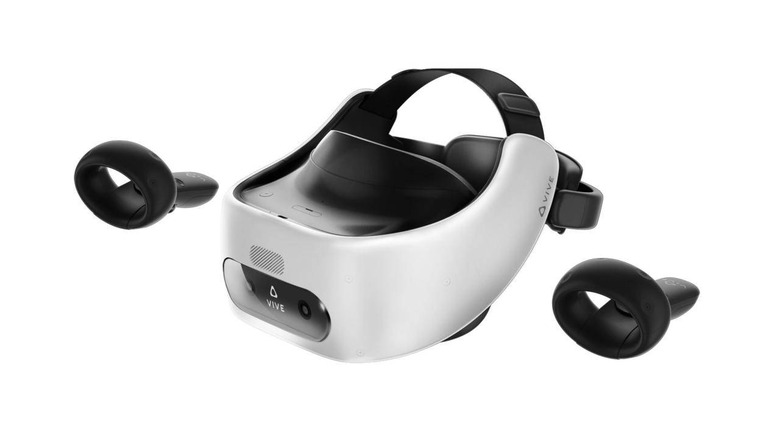 Not too long ago, HTC made a somewhat unexpected move to prove that, despite its ailing mobile business, it still has its feet planted solidly on VR ground. Along with the futuristic-looking Vive Cosmos headset, HTC unveiled a minor upgrade to its Vive Focus system with major changes. The Vive Focus Plus could have been called a different name and none would be the wiser. And for those who haven't yet invested on the earlier Vive Focus, they will soon be able to get their hands on the "Plus" version a little over two weeks for an upgrade price, of course.
The Vive Focus Plus almost sounds like a completely new kit whose only connection to last year's model is being standalone headsets. Even the design has changed ever so slightly that it could have also been called the Vive Focus 2. It has changed inside though, with new fresnel lenses that HTC promises will deliver crisper images.
The new 6DoF controllers also bring the Vive Focus Plus closer to the company's mainline Vive products. Yes, controllers as there are now two of them instead of the single stick that seemed to be common among standalone or phone-powered VR headsets. They're no Cosmos controllers, of course, but this is definitely a case where two are better than one.
There's also a change in the Vive Wave software platform which HTC calls "Multi-Mode". In essence, it means being able to access Vive VR content on more than just the VR headsets. That list includes PCs and laptops, consoles, and even smartphones.
All of that comes at a higher price as expected. HTC now reveals that the HTC Vive Focus Plus will retail for $799, $200 more than the original Vive Focus. The gear will be available starting April 15 in 25 markets globally rather than letting customers outside China wait for months.