HTC VIVE Cosmo Elite pre-orders begin, shipping next month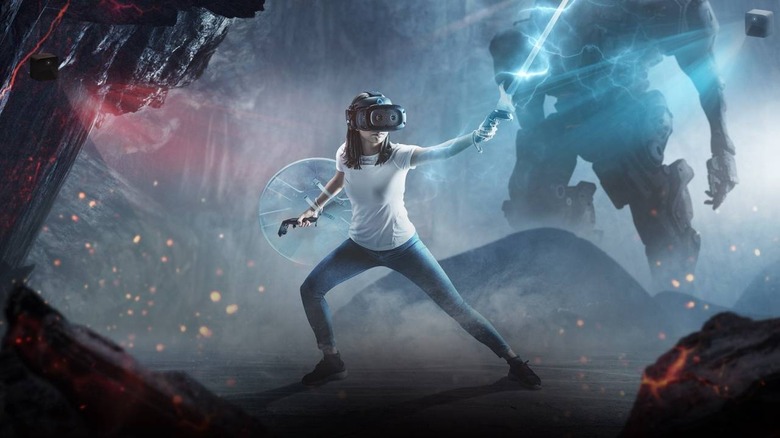 HTC may be struggling in its mobile business but, at least for now, it is still one of the leaders in the virtual reality market. Next to or even co-equal with pioneer Oculus, the HTC VIVE continues to be a household name in that market and the Taiwanese company seems pretty intent on keeping it that way. Almost mirroring its old strategy with smartphones, HTC is launching more and more VR headsets, starting with the Cosmos Elite today.
Unlike with smartphones where HTC tries to compete with lower prices, its VR headsets have seemingly been criticized for practically being twice the price of its competition. Rather than give in to demands, HTC has ironically launched a VR kit that is actually even more expensive than even its siblings.
The "Elite" in its name isn't just for show if HTC is to be believed. The VIVE Cosmos Elite advertises some of the best features HTC's VR platform has to offer, including more closely packed pixels that solve the so-called "screen door effect". The faceplates are also interchangeable, though there's really only one choice at the moment anyway.
For that $899 price tag, you aren't getting just the headset or even the pair of controllers anyway. There are two SteamVR base stations with works with that External Tracking Faceplate. All-in-all, HTC bills the Cosmos Elite as the model that elite VR gamers will want for the most demanding VR experiences.
COSMOS Elite is now available for preorder, shipping on March 18th. Experience the most precise tracking, crystal clear resolution, comfortable fit and flip up design. https://t.co/p9FlkE3VYG#HTCVIVE#HTCVIVECosmos#CosmoeElite pic.twitter.com/GnZjt2A7t7

— HTC VIVE (@htcvive) February 24, 2020
That still has to be tested in practice but early adopters can already put in a pre-order now and expect the HTC VIVE Cosmos Elite to start shipping on March 18. Those still waiting for word on the entry-level Cosmos Play, however, may have to wait a bit longer for their turn.