HTC U12 tipped coming next month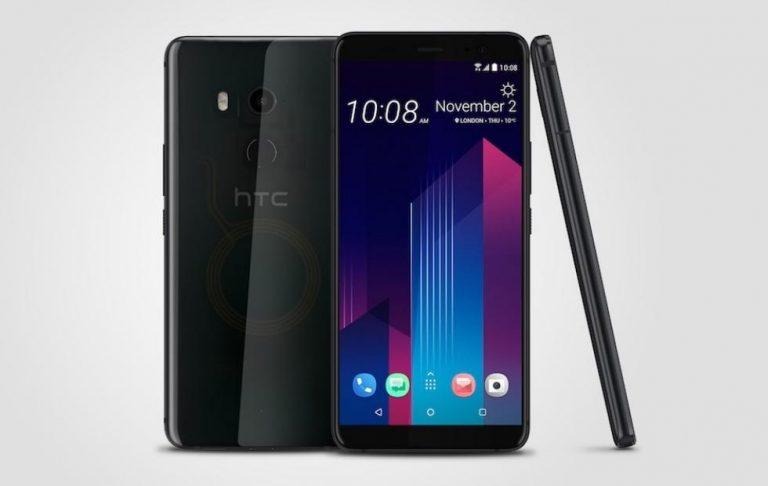 There were few major Android phone makers who were curiously absent from MWC 2018 last week. Of those, it is probably HTC that has the most interesting tale to tell. In the middle of one of the year's major mobile events, HTC folded its mobile division into its Vive VR business, or vice versa, with the consequential layoffs. HTC mobile fans may not have to worry yet as the Taiwanese OEM reportedly still has a new flagship in the works. And it will be called, of course, the HTC U12.
The name isn't set in stone yet, naturally. Internally, it's being called the "HTC Imagine", according to leakster and ROM developer LlabTooFeR. From the specs, it's pretty much what you'd expect from a 2018 flagship, running on a Snapdragon 845, with 6 GB of RAM and up to 256 GB of storage. The display is noted to be a 5.99-inch QHD+ screen, meaning a resolution of 2880x1440, just like last year's HTC U11+.
One rather interesting development, however, is the dual main camera, a 12 megapixel and 16 megapixel pair. HTC has so far been reluctant to jump on the dual camera bandwagon. Kind of ironic considering HTC was actually the first one to have dual cameras way before it became fashionable.
HTC Imagine
CPU SD845
Display 5.99 QHD+
RAM up to 6GB
ROM up to 256GB
Dual Main Camera 12mp + 16mp (Sony IMX3xx)
Front Camera 8mp
Battery 3420mah
IP68
HTC Face Unlock
Edge Sense 2.0
Android 8.0 + Sense 10
Full treble support and A/B (Seamless) Updates
Single and Dual SIM version

— LlabTooFeR (@LlabTooFeR) March 4, 2018
According to LlabTooFeR, the HTC Imagine/U12 is scheduled to debut sometime in April. It'll come with Android 8.0 (not 8.1) and full Treble support, probably making it appealing for Android power users and modders. Of course, Sense 10 might be a turn off for those who prefer a pure Android experience.
Whether or not this is HTC's last flagship will be the biggest question in people's minds. While both LG and HTC are expected to cut back on their smartphones as cost-cutting measures, HTC's fate seems to be hanging in the balance more than the Korean manufacturer's. With the recent merger and layoffs, it does seem like HTC is winding down its mobile business, especially considering most of its team is now at Google anyway.