HTC U12+ leaked hands-on photos offer some relief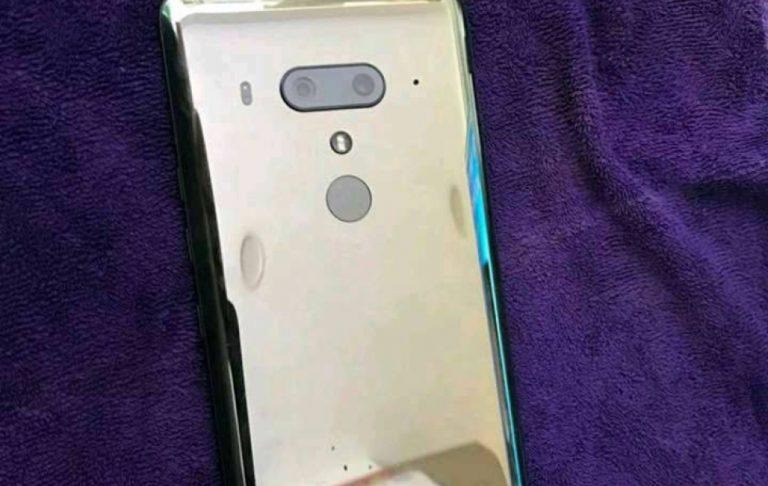 LG might be grabbing much of the attention in the coming days but HTC might not be that far behind. The Taiwanese OEM's first and probably only 2018 flagship has been getting a fair amount of leaks lately but this last dump, if legit, might settle the biggest question about the HTC U12+ once and for all: will it have a notch? As it turns out, HTC, along with Samsung, might be part of a dying breed of OEMs that haven't made the jump yet.
The HTC U12+, based on these leaked hands-on photos, won't have a notch. That is pretty evident in the phone's full row of sensors at the top and a very noticeable bezel at the top. Sadly, there's also a very noticeable bezel at the bottom. Just like the old days.
And just like the old days, the HTC U12+ will have the company's very reflective back design. This time made even more reflective by what appears to be a stainless steel finish, perhaps just for this prototype. Either way, more fingerprint smudges for HTC U12+ owners.
It does seem that HTC will mostly stick to its conventional design, including, sadly, the absence of a 3.5 mm headphone jack. Of course, it has its USonic audio technology and similar to try and convince users that it's not a total loss.
With no notch and barely no changes, it will be interesting to see what HTC plans to bring to the table this year. We might not have to wait long, as it is expected to show something in May as well.