HTC U11 Plus flagship leaked to have 18:9 borderless screen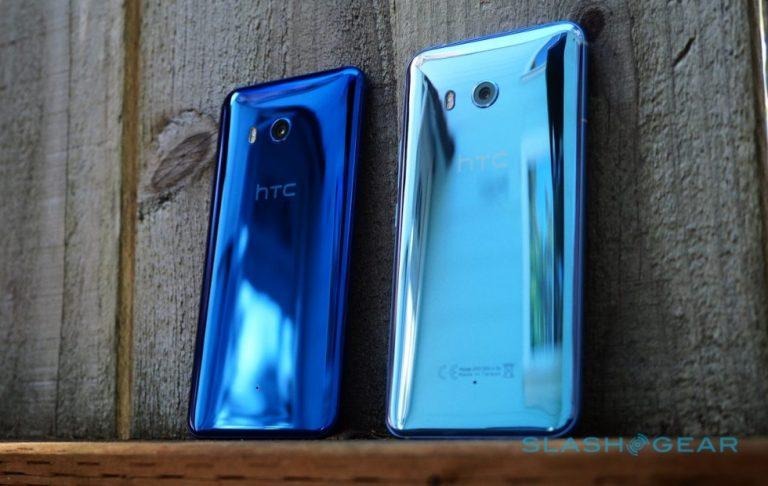 HTC phones aren't dead yet. At least for now. Even after its smartphone workforce has been almost cut in half by the Google "agreement", HTC assures its loyal followers and investors that it will still be making smartphones. And as if on cue, details of a certain HTC U11 Plus have surfaced, claiming to be the company's late 2017 flagship. And, almost ironically, it might be its most daring smartphone yet.
The change to shiny glass back in the HTC U Ultra was pretty much just a cosmetic change. The squeezable Edge Sense on the HTC U11 pictured above, while definitely new, still feels more like a gimmick (that is, until Google adds it to the Pixel 2). So far, HTC has remained on the safe side of things but that might change with the U11 Plus.
According to the leak, the HTC U11 Plus will be the company's jump into the bezel-less smartphone race. It will supposedly make use of Japan Display Inc's (JDI) 5.99-inch 2880x1440 "edge to edge" LCD screen. That gives it the same 18:9 aspect ratio as the LG G6 and LG V30.
The U11 Plus is also daring because it won't be changing anything else other than that screen, and the design. Inside, it will be practically identical to the current HTC U11. That means a Qualcomm Snapdragon 835 (no 836 here), 4 or 6 GB of RAM, 64 or 128 GB of storage. It still won't make a jump to dual cameras, having the same 12 megapixel sensor on the back. The front camera, however, seems to have been downgraded to 8 megapixels only, perhaps because of new space constraints.
There is bound to be some confusion and a bit of hurt feelings if the HTC U11 Plus does come out in November. When HTC announced the HTC U Ultra at the start of the year, it seemed like that would be its 2017 flagship, and a disappointing one at that. It later launched the HTC U11 as the nominal champion, but now buyers might be left wishing they had waited for the U11 Plus instead.
VIA: Frandroid