HTC U11 Gallery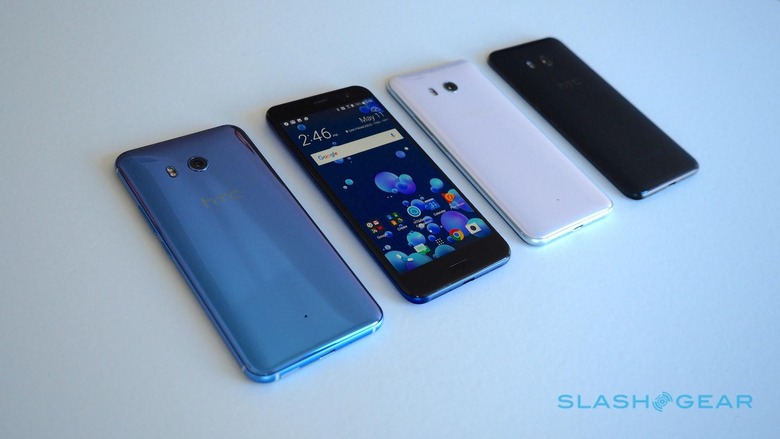 Like a wedding to unite two tribes, HTC' flagship Android smartphone for 2017 pulls together the company's two most recent lines. On the one hand, the HTC U11 is clearly the successor to the HTC 10 of last year. On the other, it slots into the "U" branding that we saw on the U Ultra earlier this year.
The result is a glass-bodied, handsome Android phone, that somehow manages to look a little retro compared to the Galaxy S8 and LG G6. That's probably down to HTC sticking with a 16:9 aspect ratio for its 5.5-inch display. On the back, there's a 12-megapixel UltraPixel camera, while inside you get Qualcomm's Snapdragon 835 and 4GB of RAM.
HTC's gimmick for this year is Edge Sense. By building pressure sensors into the lower sides of the phone, you can launch apps by squeezing the phone. It'll work even if you're wearing gloves. Shortly after launch, the Google Assistant will be joined by Amazon's Alexa, too.
HTC U11 hands-on:
HTC U11 camera samples:
HTC U11 press shots:
HTC U11 R&D Lab:
HTC U11 Design Studio:
HTC U11 Factory: