HTC U Ultra price, specs, and unique features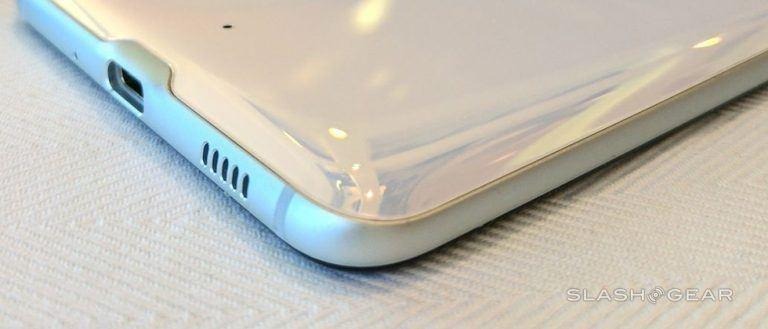 The folks at HTC have released a new set of devices, the most powerful of which is the HTC U Ultra. We had the opportunity to go hands-on with the HTC U Ultra and its closest relative, the new HTC U Play, getting up close and personal to see all the details. These devices have been created in a vein similar to the LG V10 and V20 devices, made to cater to users with a very specific set of features on their "must have" list for a smartphone.
The HTC U Ultra is 162.41 x 79.79 x 7.99 mm and works with a 5.7-inch Quad HD 2560 x 1440 Super LCD 5 display. It's not a "bezel-less" smartphone, but it's close. It has a secondary display, too, set just above the primary display – also very similar to the LG V20. The secondary display is a 2.0-inch 160 x 1040 resolution panel.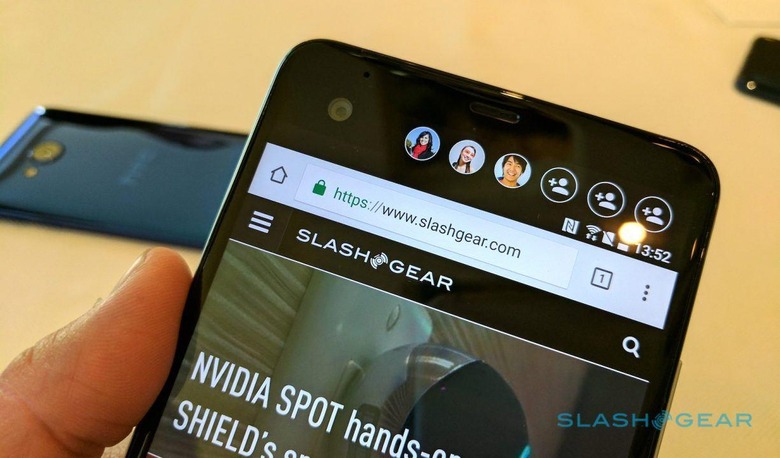 The hardware is quite unique outside the obvious elements (two displays like the LG V series, a back-facing camera with an LED flash immediately to its right like a Galaxy Note, and a bottom-firing speaker like the iPhone). Similarities between this device and devices we're already familiar with do not make the device less appealing. In fact, combined, they make for a smartphone that's above and beyond the standard HTC release.
One especially unique element is the makeup of the back of this phone – it's glass. According to HTC, they've used "vapored" materials, layering colored glass on to reflect light across the back and edges. HTC used "extreme pressure and heat to mimic the natural surface tension of liquid." Have a peek at a gallery of photos we have of this device below to experience this glass effect for yourself.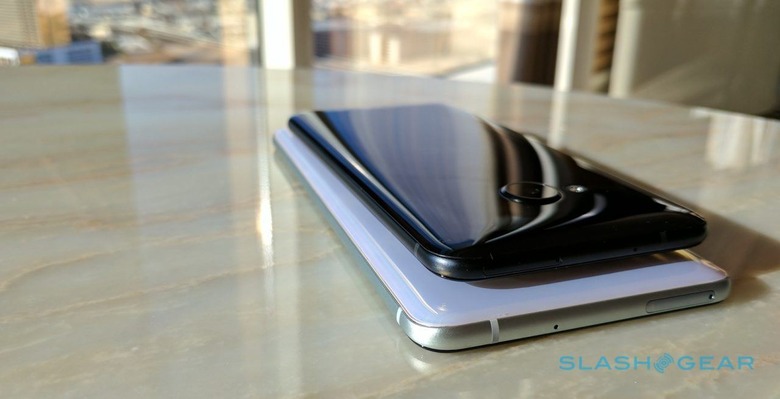 According to HTC, their newest system for photography allows the user to select between 16-megapixel and their branded UltraPixel system. Using UltraPixel gives the user "four times the light sensitivity" compared to the standard system. The standard system gives more detail with 16-megapixels of image size.
The secondary display – while, again, not entirely unique – will work with HTC's take on what's useful up above. The gallery above gives a couple examples of the simple functionality of the device's second panel. This panel might – hopefully – extend the life of the battery by keeping notifications separate from the main display.
Pricing for the HTC U Ultra unlocked from HTC's online store will cost users $749 USD in any of three available colors. This unlocked version comes from HTC in Sapphire Blue, Brilliant Black, or Ice White. Eventually "Cosmetic Pink" will be available as well, though for now we're not certain whether it'll be a store exclusive. Stay tuned for our full review!