HTC Touch2 Windows Phone review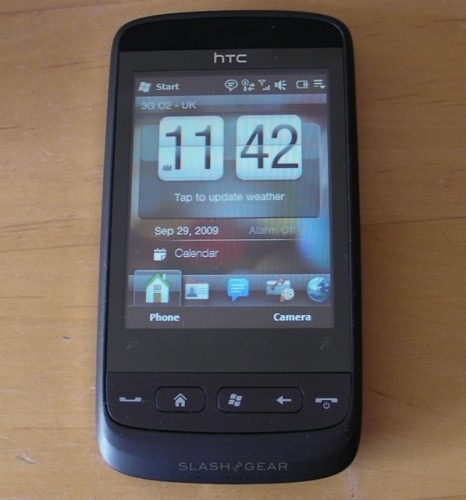 Windows Mobile 6.5 is arriving with a fanfare, and a number of high-end Windows Phones to demonstrate Microsoft's latest OS' flexibility. Not every device is a do-everything uber-phone, however; part of Windows Mobile's strength is that it also does duty on relatively entry-level handsets. The HTC Touch2 – replacement to the original HTC Touch – is one such device; what it lacks in bells & whistles, it attempts to make up for in simplicity. Can a Windows Phone really make a splash in the crowded feature-phone segment? Check out the full SlashGear review after the cut. Click to Read Windows Mobile 6.5 Review
Images of the Touch2 are deceptive. We're used to seeing HTC smartphones with sizeable displays – its Windows Mobile 6.5 siblings, the AT&T Pure and Verizon Imagio, pack 3.2 and 3.6 inch touchscreens respectively – and so the compact 2.8-inch panel of the Touch2 nestles at the center of a palm-sized device. Considering it's an entry-level budget phone, too, build quality is surprisingly high; the soft-touch plastics are creak-free, and the chrome edging manages to avoid looking cheap.
Unlike the larger AT&T Pure, the Touch2 manages to squeeze in both HTC's ExtUSB port (which is compatible with miniUSB) and a 3.5mm headphone socket; unlike the Verizon Imagio, that latter socket is on the top of the device, not the bottom, which we find more preferable. Given the smaller display, however, we found we needed to reach for the stylus more often, particularly when entering text. This was made doubly frustrating as the Touch2 arrived with a severely mis-calibrated touchscreen, turning the initial setup – entering Exchange username and password, setting timezones – into a lengthy chore. Once calibrated, however, it proved reasonably responsive.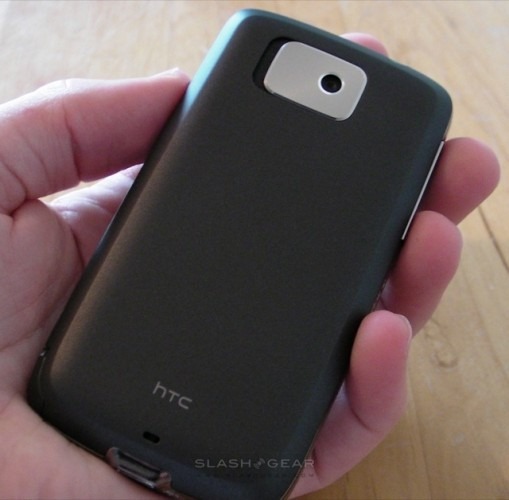 You don't lose out on connectivity with the Touch2, either, with HTC giving the Windows Phone the full range of 3G HSDPA, WiFi b/g, Bluetooth 2.0 and GPS; there's also a microSD card slot, though bizarrely while you can see the slot cover on the outer edge, to gain access you still have to pop off the battery cover. In fact the most obvious place that HTC have saved money is in the display; while it's no surprise to find a resistive rather than capacitive touchscreen, the QVGA LCD is a significant step down from the WVGA panel commonly found in the company's range. 320 x 240 is a significant step down from 800 x 480, and also disappointing compared to the HTC Touch Diamond which squeezed 640 x 480 VGA resolution into its 2.8-inch screen. Pixel graininess is noticeable, and webpages demand zooming before text is readable. Thankfully the touch-sensitive zoom strip works well, though we would't have argued if HTC had chosen to eschew it and occupy the space with a larger display.
Still, there's enough space for HTC's TouchFLO, which is chunky enough that you can leave your stylus tucked away during menu navigation. Underneath, the Touch2 obviously runs Windows Mobile 6.5, and for all the details – and opinion – on Microsoft's new smartphone platform, check out our Windows Mobile 6.5 review. That covers the underlying OS, the Windows Marketplace for Mobile app store, MyPhone backup and all of Microsoft's other tweaks and amendments to its Windows Phone platform.
Another cost-saving measure is the Touch2's fixed-focus 3.2-megapixel camera, though that actually has a saving grace of cutting out the shutter-lag we experienced on the Pure and Imagio. Shots are certainly quick to take, but the end result is mixed; outdoors, we found images to be a little oversaturated and over-balanced in the reds, while close-up images quickly lost focus. Indoors, in reasonable artificial lighting produced the best results, but we'd definitely conclude that photography isn't this Windows Phone's strongest feature.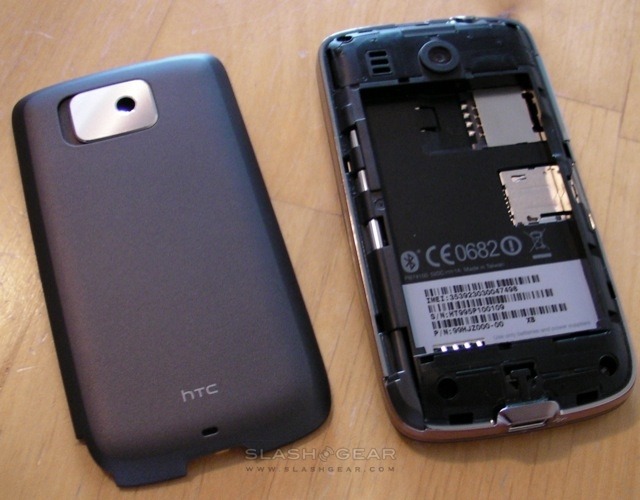 What does surprise is battery life. The Touch2 squeezes in a 1,100mAh Li-Ion pack, and we found it easily capable of lasting a couple of days of regular use, even with ActiveSync push-email switched on. Call quality, too, was decent, though we did notice some background hiss at times.
In fact, the Touch2 was a surprisingly pleasing device. While it lacks the high-resolution display of its more expensive siblings, it also packs Windows Mobile 6.5 into a far more pocket-friendly shell, and with no loss of connectivity. The Windows Phone platform may fall short when it comes to finesse of media playback, and we'd reach for a handset with a larger display if we wanted to regularly compose messages on-device, but if you're looking for a way to fully integrate with an Exchange server and never be more than a few taps away from your email, global address list and calendar, the Touch2 does all that as well as slipping neatly into the front pocket of your jeans. A lot will rest on price, but we'd expect – in Europe, at least – the HTC Touch2 to be available free on a relatively inexpensive contract. On that front, viewed against less-open feature-phones, the Touch2 starts to look more than a little attractive.
Windows Mobile 6.5 Demo:
[vms b9530df88f7f002e78ea]