HTC Touch Cruise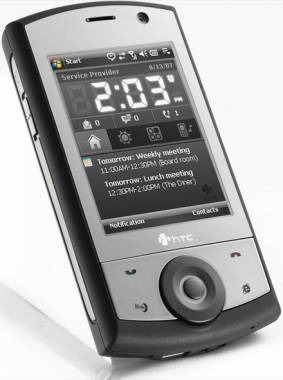 Right now the details are kind of scarce, but its supposedly being called the HTC Touch Cruise, with the touch referring to the TouchFLO interface it shares with its other "Touch" branded brethren. The "Cruise" is likely to signify the addition of GPS to the spec sheet.
It has HSDPA, WiFi (hopefully it won't be carrier crippled), Bluetooth, and a 3MP cam. On top of that there is a 2.8-inch touch-screen, and a microSD card slot.
All of that runs with a WinMo 6 (likely Pro) mobile OS. You should be able to get it this month from certain Euro carriers or you can get it sans contract and SIM from HTC, the only downside is, we don't know if it will be compatible with the networks stateside as we have no clue what radio signals it works with.
HTC's Touch Cruise with GPS gets official [via engadget]