HTC To Return To Premium Phones After Shunning Mobile Innovation For VR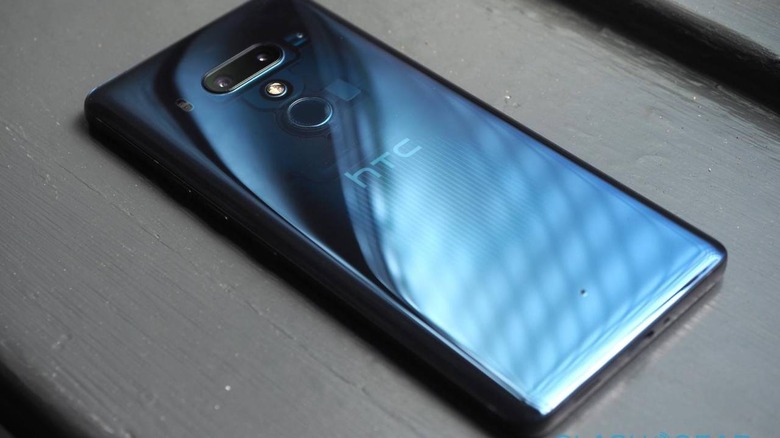 It may have been the first to come out with an Android phone but HTC not barely makes a mark in charts and market analyses. The smartphone maker, now also XR company, has long been in trouble and has equally been predicted to soon fold its mobile business completely. Last month, however, brought a change of head with former Orange executive Yves Maitres taking over the predominantly Taiwanese company. And almost mirroring his predecessor's dramatic 2015 apology, Maitres is admitting to the company's error, along with a commitment to the brand's return to making high-end phones.
HTC's mistake, according to Maitres, was that it stopped innovating in the smartphone space in lieu of its investment in the Vive virtual reality, VR now XR, platform. Some, however, would argue that HTC has actually stopped innovating long before that. Suffice it to say, the new head honcho agrees it dropped the ball and has let even the likes of Huawei get ahead of it.
As it had in the past years, HTC isn't ready to call it quits in the smartphone market. That, despite posting its fifth consecutive quarter of losses in that business and laying off a considerable amount of its workforce. Plus, it already sold off a big chunk of its mobile business to Google, leaving it practically handicapped in that arena.
Surprisingly, Maitres is even saying that HTC will return to the premium smartphone market. For the past months, the company has mostly focused on mid-range phones where almost everyone says it has a better chance of surviving. The CEO, however, says that the market has changed now and he might be seeing an opportunity in Huawei's practical defeat.
Still, those are just words and HTC has proven it is good at making them but not so much in realizing them. Maitres will need to show not only a stronger commitment to that premium smartphone market but actual innovation to prove that HTC can survive as a phone maker in the quarters to come.