HTC suspends trading, setting the stage for a Google acquisition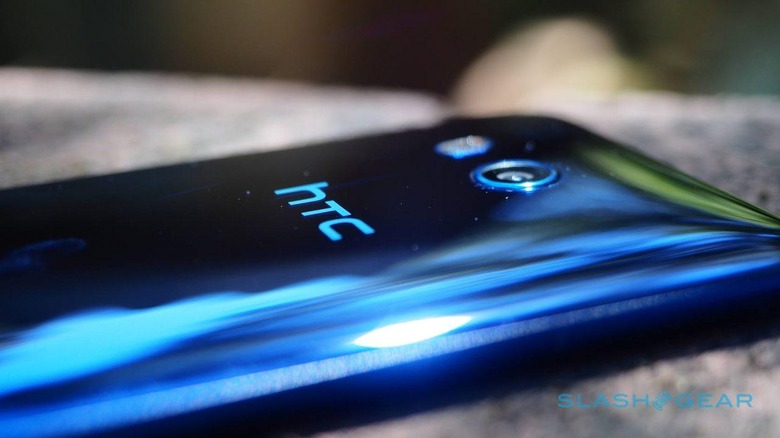 Earlier in the month, we told you that Google may be considering an HTC buyout. You'd be forgiven if you initially disregarded such claims, but today we're getting more evidence that such an acquisition could be imminent. HTC has decided to suspend the trade of its shares, a move that will go into effect tomorrow.
According to this alert from the Taiwan Stock Exchange Corporation, HTC is suspending trading because it has "material information" to share with the world. Trading will resume once that material information is announced, but beyond those two details, we really have no idea what to expect. At any rate, it sounds like we'll find out tomorrow.
Assuming the rumors from earlier in the month are true, HTC could very well announce that Google is buying some portion of its business. The most appealing part for Google will likely be HTC's smartphone division – HTC's mobile efforts have been coming up short lately, potentially making a sale all the more attractive to shareholders and executives. Google could be the perfect partner for such a sale.
After all, HTC played a large role in developing the original Google Pixel and Pixel XL, and rumors have claimed that it's been tapped to manufacture the Pixel 2 as well. By making an offer for HTC's smartphone business, Google would immediately expand its hardware division and have the company behind its flagship phone operating under the same roof.
Obviously, this is all just speculation and we won't know the real reason behind this trading freeze until HTC makes its announcement. With that said, selling off its smartphone business would free up HTC to put more focus into VR, as the VIVE has become quite the hot ticket item since in launched. Stay tuned, because whatever HTC is gearing up to announce promises to be interesting.