HTC Status Pre-Order Starts Today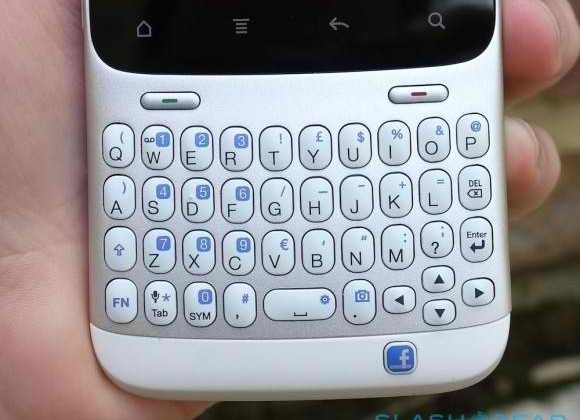 The HTC ChaCha as it's known in some parts of the world, here known as the HTC Status as carried by AT&T, has begun its pre-sales wave today. This device is also known as "The Facebook Phone" because of its unique Facebook physical button and full QWERTY keyboard sitting below a lovely landscape 2.6-inch display at 480 x 320 pixel resolution on a portrait-style candybar device. This device will be running you $49.99 on a two-year contract with required data plan and the device will be arriving in stores on July 17th – joyous day for the singular most cute HTC of them all!
This device will be available for pre-sale today over at
and again, you'll be able to head down to your local AT&T store on the 17th of July (this month in 2011) and purchase the device right away. This device is the first with a dedicated Facebook button in the USA, the third if you're counting its Euro counterparts already sneaking their way out in some other bits of the Earth. There's the HTC ChaCha, (essentially the exact same hardware as we've got here with the HTC Status,) and the HTC Salsa, a very similar device in that it's got a button, but slightly separate as it's got no QWERTY keyboard at all!
Fun facts: Best Buy will be offering an exclusive color for the device which we are currently rather pumped up for, and if you're in to the coolness of paired accessories, you'll be glad to know that they'll be available as well inside stores and on the AT&T online store. In particular, AT&T and Best Buy will be pushing iFrogz Luze corded headsets with integrated mic available in colors, black, silver, pink and blue.
[PRE-ORDER THE HTC STATUS AT ATT HERE AND NOW!]
For a review of this device as it exists in Euro form, head to our
Chris Davies full review of the HTC ChaCha
, or see its closely-related cousin, the other dance, also available in review form:
HTC Salsa Reviewed by Chris Davies
.