HTC shows how to take advantage of the One M8 for Windows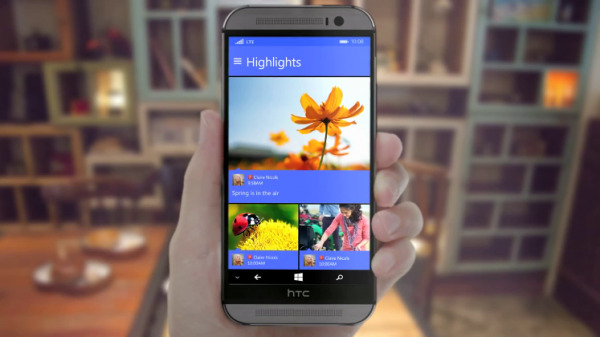 Verizon and HTC just launched the new One M8 for Windows, trying to give Windows Phone a new lease on mobile life. But while WP users will be familiar with how Microsoft's mobile platform works, this HTC incarnation introduces a few new special features. And these playlist of videos from HTC make sure that you will be well aware of them.
While the One M8 for Windows doesn't boast of the Android version's Ultrapixel Duo Camera configuration, it still has that twin shooter setup, which is definitely a first for any Windows Phone device. And with those two cameras come the Duo Effects like UFocus that add a little spice to your everyday photo-taking activities.
HTC has you covered even after you're done taking and editing those photos. While One M8 for Windows users don't have access to HTC Zoe, they aren't exactly left out in the cold. Video Highlights still lets them create an animated collage, complete with themes and music of their choice, ready for sharing with their friends who presumably have a One M8 for Windows as well.
Finally, Windows Phone users now also have access to HTC's custom news reader BlinkFeed. But because of the WP Start screen format, it isn't as easily accessible as the Android version. It exists as an app that users will have to tap, or at least pin as a tile. From there, they will have access to everything that BlinkFeed has to offer, in a Modern UI skin of course.
The combination of Microsoft's Windows Phone software and HTC's impressive One M8 hardware is definitely an interesting mix, one that could very well go in the platform's favor. However, its exclusivity to Verizon, at least for now, might only serve to hamper the phone's adoption. It remains to be seen whether this new high-profile non-Nokia Windows Phone device will be the break that Microsoft needs to push its mobile ecosystem higher.
VIA: phoneArena
SOURCE: HTC