HTC Shadow Review: T-mobile's gone to the dark side, and I love it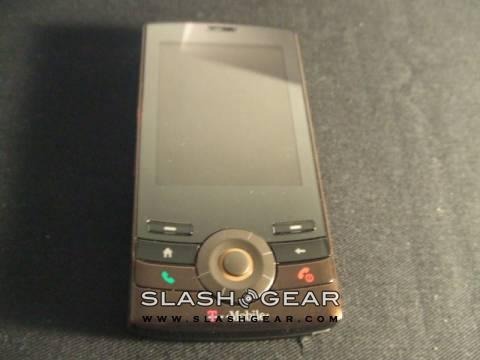 The HTC Shadow is a new Windows Mobile 6 based smart phone for T-mobile service. It has a lot of potential and after spending some time with it, I really appreciate the amount of work that HTC puts into its phones.
T-mobile has modified the Windows Mobile environment a little bit. By adding hints of classic T-mobile GUI into Mobile 6, T-mobile has made the phone much more user friendly. T-mobile address book backup, 'myfaves,' and T-mobile hotspot setup were all conveniently located in the start menu for quick access. The Connection Manager made switching wireless connections (Wi-fi, Bluetooth 2.0) easier than any other Windows Mobile phone I've ever used.
The Bluetooth set-up and use was a breeze. I was connected to my stereo Bluetooth speaker and seven minutes deep into my playlist in the same amount of time it takes with other phones I've used.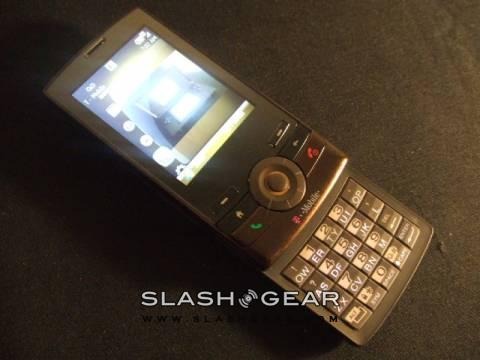 Email was also quick to set up, and receive. The big vibrant screen made email pleasant, and I didn't find myself straining my eyes trying to read the text. Sending email wasn't as easy on the modified QWERTY keyboard (al la BlackBerry 8100). I would have preferred a full QWERTY keyboard.
Navigation was made easier with the scrolling d-pad. The scroll wheel comes in handy when you want to quickly scroll through websites, or adjust the volume in Windows Media Player 10. It's easy to quickly access the media player once you have music going. A mini-player appears on the homescreen, that lets you shuffle through your play lists, pause/play, and adjust volume.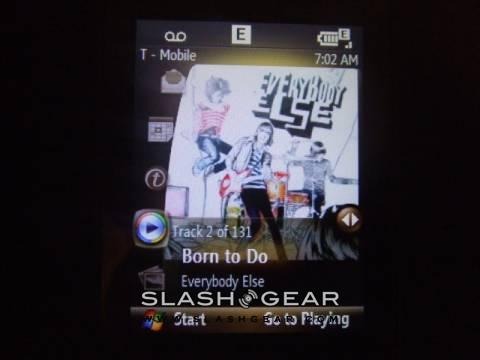 The Shadow held amazing reception everywhere I went. In areas where both of my other phones were unreachable the Shadow had at least two bars.
The phone has a MicroSD I/O slot so you can store your music, videos, and pictures. Speaking of pictures – the 2.0 megapixel camera was nothing short of impressive. It has many different shooting modes, including a video capture option.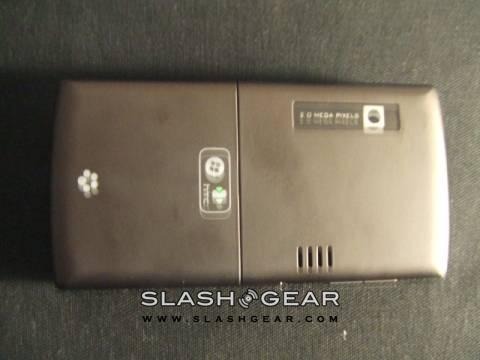 Overall, the Shadow beat my expectations. Its form factor is perfect, its hardware is optimal, and its delivery is solid. Now if we could get a touch screen on this little guy, it would be a 5-out-of-5.
[rating: 4.5]