HTC Sense Home to become more like Pixel Launcher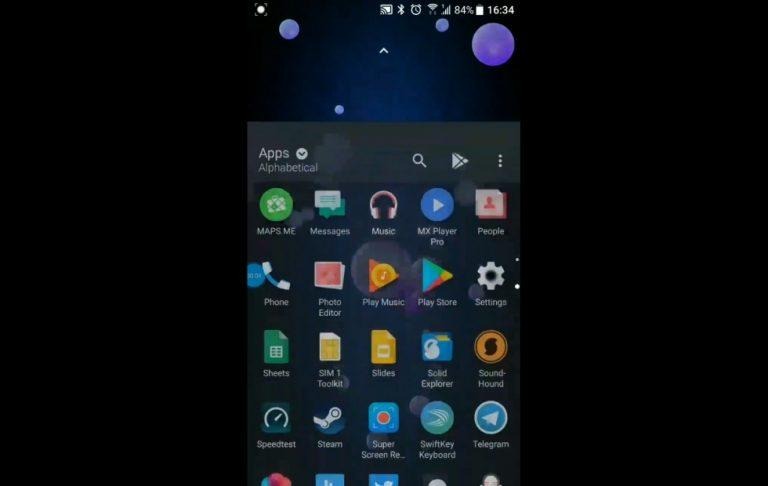 HTC is getting closer to Google, and we don't just mean because Google acquired part of its mobile division. Almost like what happened with Motorola and, to some extent, LG, HTC's closer ties with the Android maker is causing ripples in the way it does Android as well. The latest case in point is its Sense Home launcher which, according to a leak from LlabTooFer, will be updated to implement the Google Pixel Launcher's swipe up gesture to pull up the app drawer.
That change was somewhat one of the most controversial new features Google would be making before it launched the Pixel phones and the Pixel Launcher with it. Initial reaction on the leak was one of shock when it was noticed there was no icon to open the app drawer, as was the convention on Android from day one. People, at least for a while, believed that Google would be doing an Apple in dumping all app icons on the home screen.
Of course, things turned out for the better, somewhat. Google introduced a new Android standard of swiping up from the dock to open the app drawer, perhaps more in line with Material Design's obsession with a paper metaphor. Not everyone liked it but OEMs eventually adopted it or, like some third-party launchers, made it optional.
HTC might be doing the latter, or both. The video below shows the swiping gesture for the app drawer, but it also shows the traditional app drawer icon. It is possible HTC will make it configurable or even offer both at the same time.
Upcoming Sense Home update. Now it's more like Pixel Launcher behavior. pic.twitter.com/euQ0bBZECE

— LlabTooFeR (@LlabTooFeR) September 29, 2017
HTC has definitely come along way from the early days of its Sense UI, with its iconic flip clock widget. Today, HTC's UI is more along the lines of vanilla Android, with cherries on top of course, though it might now also look less identifiable as an HTC phone, which may or may not sit well with some of its fans.