HTC Sense Home 8 coming to non-HTC devices, testers contacted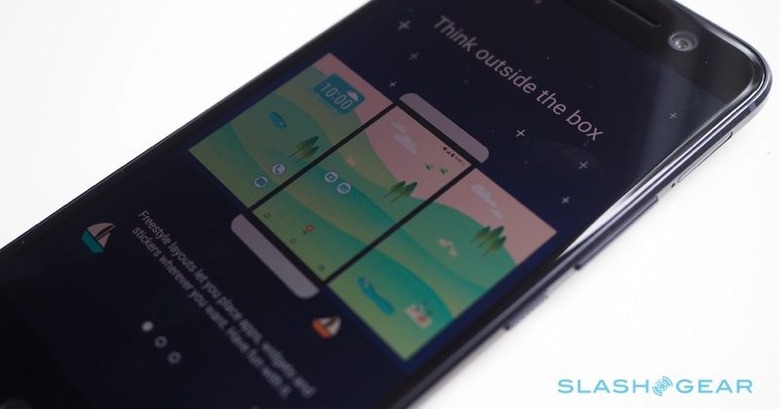 Gone are the days when each OEM had some wild implementation of the Android interface in an effort to differentiate themselves from the crowd. Those have now matured and mellowed down, shedding off some weight and putting some of their custom apps on Google Play Store for easier maintenance. HTC Sense, one of those custom Android skins, will even come to devices not made by HTC. At least that seems to be the deal with the e-mail sent to select testers, allowing them to experience HTC's vision of a proper Android experience, at least on the home screen.
As one of the first Android OEMs, HTC was able to establish its design brand early on. While Samsung had its TouchWiz, HTC had its Sense. Back then, that design was characterized by fancy widgets. Over time, HTC tuned down the widgets with a preference for putting social feeds and news a swipe away via BlinkFeed. Then in HTC Sense Home 8, which debuted with the HTC 10, aimed for an even more streamlined and near vanilla Android home screen. Of course, it still had to inject some HTC uniqueness.
That came in the form of stickers and its Freestyle Layout. Stickers are what they sound, images you can slap on in any size or orientation on the home screen. But rather than simply being an aesthetic element, those stickers can be assigned app shortcuts as well. With themed stickers that match your wallpaper, you can practically theme home screen any which way you want without being forced to use the icons that the phone or theme imposes.
That is probably the experience that will be awaiting those lucky enough to have been contacted to test HTC Sense Home 8 on their non-HTC smartphones. Whether it will also modify the notification drawer remains to be seen. For now, the app requirements seem to be pretty low, with any non-HTC device running at least Android 4.4 KitKat qualifying. The invite-only testing period is noted to start June 23rd and there's no whisper yet when it will be made available to the rest of the world.
VIA: Ausdroid