HTC Robert Downey Jr. full-length ad incites attention with confusion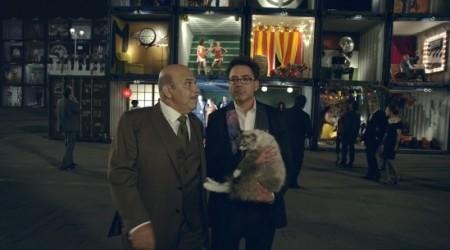 HTC revealed its new global brand strategy a few days ago by teasing a new ad campaign called "Here's To Change", featuring Iron Man star Robert Downey Jr. as the new celebrity spokesperson for the smartphone company. Today, the full-length ad is ready for your viewing, and it simply just raises more questions than it answers.
As you may know, HTC has been struggling lately, and while their latest range of devices seem to be popular products amongst the gadget-obsessed, the company is having a hard time turning a big profit these days. As a result, HTC is changing things around and is hoping to get more consumers excited about the company's future.
This new marketing deal with Downey Jr. will see him represent HTC in advertising over the next two years, which could bring a bit of spice that the company is looking for. Downey Jr. has already become a big name not only in the mainstream scene, but also in the geek and tech scene as well with his appearance in the Iron Man trilogy.
The ad, which you can watch in its entirety above, is a full two minutes of Downey Jr. being the company's saving grace of sorts, but not without featuring a humongous tinfoil catamaran, hipster trolls washing cars, catapults flinging hot tea, etc. Of course, all of these are options for what HTC could stand for, with the company boasting that it "can be anything you want it to be."
In the end, though, it all stands for Happy Telephone Company, which HTC is trying to convey to the market, and with their "Here's To Change" slogan, the company wants to take a different approach than what they have been in the past, but as for what that will consist of, we'll have to wait and see.