HTC Rezound shipping early, unboxing videos incoming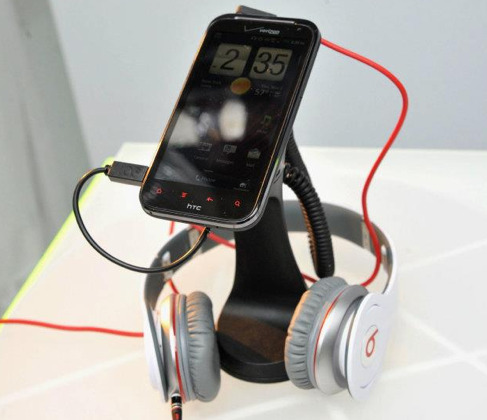 It appears that there's some bit of strangeness going on in Verizon's shipping, stocking, and sales departments and clubs because even though the HTC Rezound's launch date is supposed to be November 14th, there's at least one fellow out there who's certainly gotten his order in early. What we're finding out today is that some people around the country were able to call in with their local Verizon representative and request overnight shipping – or something to that effect – to get the phone a full five days early, having the phone on their doorstep today. Have a peek at the video of the joy in one fellow heart at being the first with the device.
This device, for those of you that don't know, has a 4.3-inch display at 1280 x 720 pixel resolution and has a 1.5GHz dual-core processor under the hood. This device also has Verizon's 4G LTE connectivity active and is the first smartphone in the USA to feature hardware and software enhancements from Beats by Dre. Also the capacitive buttons on the front are red instead of white! How very exciting! Have a peek at the first look at this device inside an everyday average citizen's hands here:
This video and some other lucky participants in this early shipping situation appeared today on Phandroid's forums where they let everyone know that their ship date was the 11th of this month, not the 14th as was the official word on the drop. What's more, again, some of these folks are getting the device delivered to them as early as today. What's significant about the 11th of this month, mind you, is that this is the launch date for the DROID RAZR, another dual-core LTE device being released on Verizon, and as these two devices are set to do battle with one another, we sense a conflict of sorts.
Have a peek at videos of both devices here, see our massive HTC Rezound hands-on roundup, our DROID RAZR review, and note that we'll be getting the HTC Rezound in SOON to give it a proper review as well as a comparison rundown with the DROID RAZR as well – be there!
[via Android Community]