HTC Rezound Review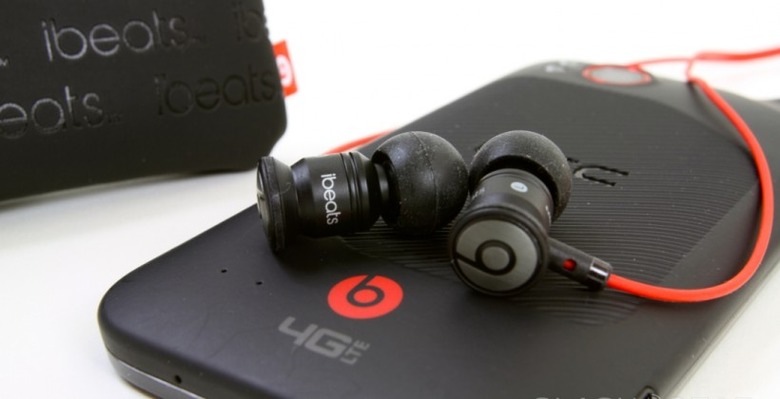 Verizon isn't stinting on 4G LTE smartphones, and hot on the heels of the DROID RAZR comes the HTC Rezound. Where Motorola chased slimness, HTC has targeted all-round top-flight features of the sort we've not really seen from the company in some time. So, the Rezound packs a 720p HD resolution display, speedy dual-core processor and a slick unibody chassis in its quest to be the best LTE smartphone around. Does it all add up, or has HTC bitten off more than it can chew? Check out the full SlashGear review after the cut.
Hardware
HTC's unibody design language is getting, dare we say it, and a little old now, and though the Rezound is arguably the best implementation of it we've seen in some time. The combination of textures and almost cartographic layers, along with the splash of red around the main camera lens, the earpiece and backlighting the touch-sensitive fascia buttons pick up on themes from the Sensation XE, Incredible 2 and other recent HTC handsets, and while this isn't a small phone (measuring 129 x 65.5 x 13.7 mm), it's one that feels sturdy in the hand.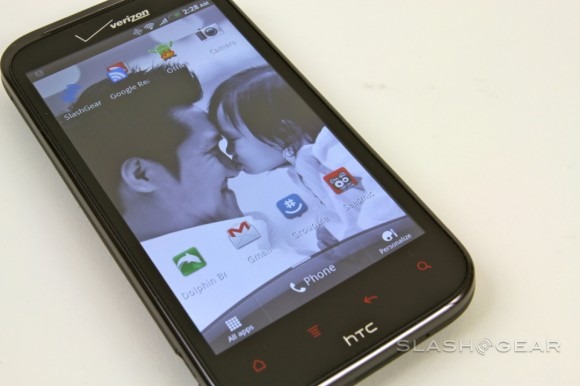 Up front there's a 4.3-inch S-LCD display running at 1280 x 720 resolution, like the Galaxy Nexus but even more pixel-dense. It's a brilliant screen, bright and colorful, and best of all there's no squint-worthy text or graphics in Android 2.3.5 and Sense 3.5 to spoil things. Viewing angles are broad and the panel as a whole is a joy for browsing, video viewing and snapping shots with the 8-megapixel camera (that's 1080p HD capable, and paired with a dual-LED flash). Up-front a 2-megapixel camera serves for video calls.
Inside there's Qualcomm's 1.5GHz MSM8660 dual-core, paired with Adreno 220 GPU, 1GB of memory and 16GB of storage; a microSD card slot – helpfully pre-loaded by Verizon with a 16GB card – extends that. Connectivity includes LTE, obviously, along with EVDO Rev.A to fall back on when you're outside of 4G coverage. However there's no UMTS/WCDMA support, since the Rezound isn't a World Phone: go abroad and you're stuck with WiFi a/b/g/n to get online and use VoIP. Bluetooth 3.0, GPS, an accelerometer, digital compass, gyroscope and light/proximity sensors round out the main features, though you also get an FM radio with RDS. Pair the Rezound's microUSB port with an MHL HDMI adapter – sadly not bundled in the box – and you can hook it up to your HDTV.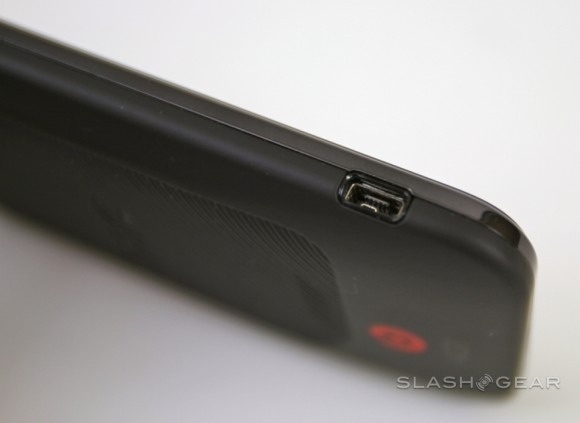 Although LTE and the 720p display are headline grabbing enough, HTC has also made the Rezound the first of its devices for the US market to offer Beats Audio, the music-centric spoils of its partnership with Monster. As in Europe, where we've already seen the HTC Sensation XE launch, the Rezound uses a combination of hardware and software for its Beats implementation: in the box you get a pair of special "beats" in-ear headphones, complete with matching red cords and a carry pouch, while a custom tuning profile automatically loads when they're plugged in.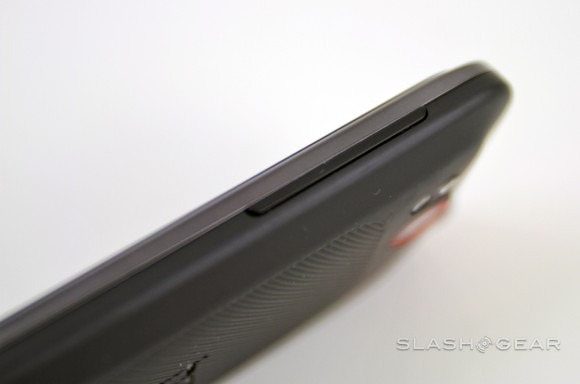 Beats Audio is known for its love of bass, and unsurprisingly the preset EQ profile is keen to emphasize the low-end. Since you can toggle it on and off easily, using a control that appears in the notifications menu, it's straightforward to audition your favorite tracks to see if they benefit from the audio crunching. Expect increased loudness and a broader soundstage, but don't forget that music benefits anyway from the higher-quality headphones versus the usual dire offerings bundled with most phones. We're not entirely convinced that the Beats Audio processing is the be-all and end-all of music quality, but offering more capable headphones as standard is definitely welcome.
Software
While the target audience for the Rezound and the HTC Rhyme may be relatively different, HTC Sense 3.5 makes an appearance on both devices. It's still the most cohesive and consistent of the Android smartphone UI modifications, straightforward for entry-level users to get to grips with but – with apps like the media-streaming HTC Watch – not leaving behind those who are familiar with smartphones and want to make the most of that excellent display.
Otherwise it's Android as we know it, which means the usual suite of Google apps – Gmail, YouTube, Calendar, etc. – along with access to the Android Market. Verizon does its usual job of preloading a range of apps, both free and premium – including Polaris Office, Slacker radio, NFL Mobile, VZ Navigator, V Cast Music and V Cast Video, among others – and we'll have to wait until unofficial ROMs to get rid of them since there's no uninstall option.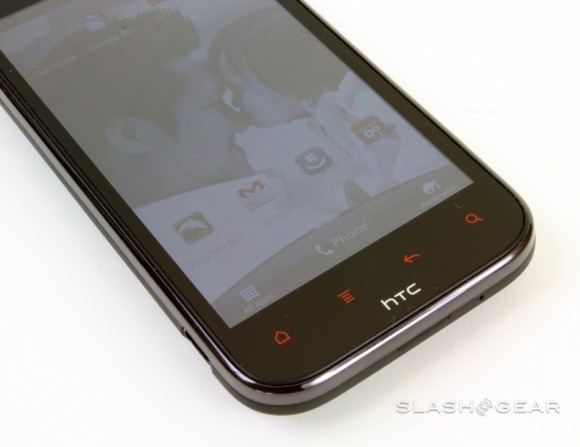 Performance is silky-smooth and everything you'd hope for from a fast dual-core chip. Apps open with no lag, multitasking is smooth and webpages render, pinch-zoom and pan with no jitter to be seen. HTC's custom UI can sometimes stutter, especially if you pan between homescreens too quickly, but the Rezound shows no such issues.
Camera
Eight megapixels is – with a few notable exceptions – become the baseline for top-tier smartphones of the moment, and the Rezound doesn't disappoint on paper. We've criticized HTC's optical abilities on previous devices as falling short of what rival phones from Samsung and others can deliver, but the Rezound borrows the f2.2 backside-illuminated (BSI) sensor of the well-received MyTouch 4G Slide and generally holds its own.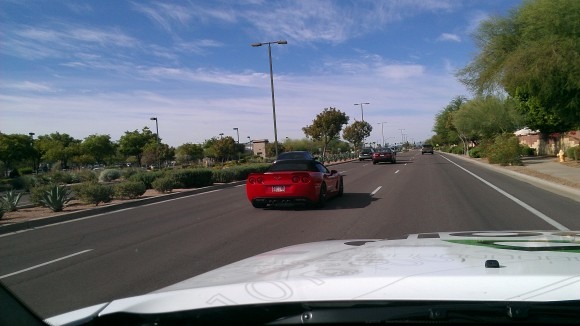 Daylight shots are unsurprisingly best, with strong colors and great contrast. There's little graininess, though once you step into low-light conditions we did find the usual degradation. The BSI tech does mean you don't have to reach for the dual-LED flash quite so quickly as with other cameraphones – which generally results in over-exposure – and darker areas of the picture aren't as crunchy as other recent HTCs have delivered.
Full 1080p HD video recording, meanwhile, prefers slow-moving or stationary objects, with some blur introduced in fast-changing scenes or over-enthusiastic pans. Still, it's definitely good enough for some impromptu sharing on YouTube or via the MHL output.
Phone and Battery
Verizon's voice network didn't let us down, with the Rezound putting in a solid – if not outstanding – performance during our testing. We experienced no dropped calls or problems connecting, though in-call audio quality wasn't the strongest we've heard. Mono and stereo Bluetooth support is present.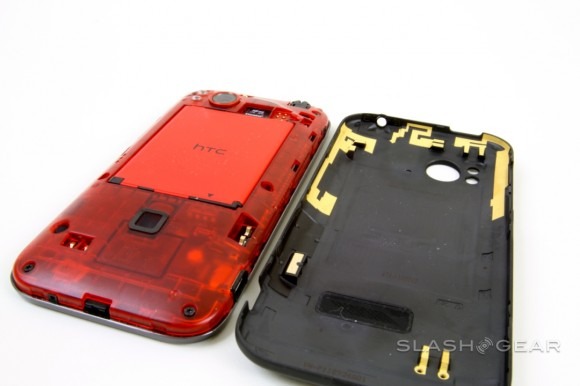 LTE has generally meant dire battery life, so we were wary of the Rezound's 1,620 mAh Li-Ion pack and exactly how long it would keep us mobile for. Still, we couldn't resist the lure of 4G, given just how fast Verizon's data speeds are: we've seen download highs of 15-23Mbps and uploads from 4-5.5Mbps in our testing. The Rezound allows you to share the 3G/4G connection via its Mobile Hotspot app to up to 10 WiFi-tethered devices, though Verizon will add an extra $20 fee onto your data plan for the privilege.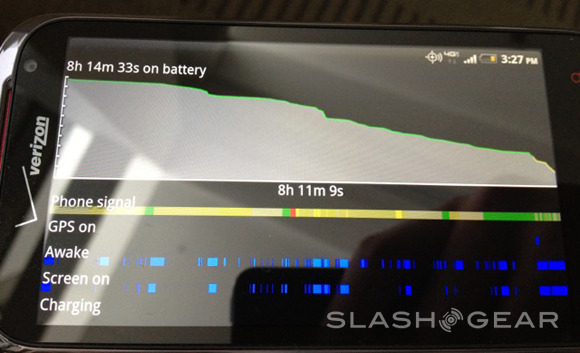 Battery life, with LTE turned on and regular use of push-email, browsing, navigation, IM and some media playback came to 8hrs. Turning LTE off and only enabling it when needed pushed that out to the normal nightly-recharge cycle most smartphones can achieve. We're still yet to see an LTE phone that can deliver both runtimes and data speeds without demanding a car battery scale power-pack, but the HTC Rezound does better than others we've seen.
Wrap-Up
There's a risk in trying to attempt too much with a smartphone: you can end up delivering a number of mediocre experiences rather than standing out in any one place. HTC skirts that challenge with the Rezound, and while battery life with LTE enabled and in action still isn't up to scratch for the everyday user, it's definitely getting there. The phone may not be as skinny as the DROID RAZR but the screen is better and the unibody chassis feels solid and comfortable in the hand.
Beats Audio is one of HTC's big promotional drives with the Rezound, though to our mind the superlative dual-core performance and immersive 720p display are better selling points. With 3G it would be a great Android smartphone: LTE demands you make use of the manual power toggle if you want to go from dawn to dusk on a single charge, but Verizon's 4G performance leaves us glad to have the speedy option.