HTC Rezound Hands-on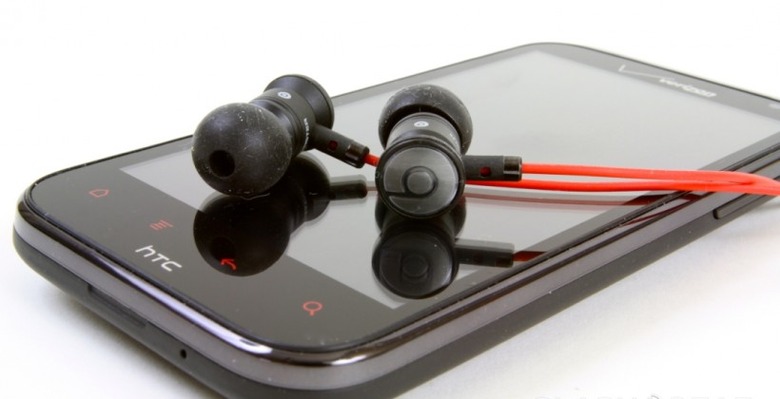 HTC's Rezound has hit the SlashGear test bench, the company's first Beats Audio phone for the US market and one that packs LTE and a 1.5GHz dual-core processor for when bass just isn't enough. Announced just last week, the 4.3-inch Rezound isn't the first to deliver 720p resolution and 1080p HD video recording, but HTC's straightforward Sense interface could make it a consumer favorite. Read on for our first impressions.
The Rezound isn't exactly a small phone, unsurprisingly, but its bulk is at least partly disguised by the tapering edges. Still, at 13.65mm thick it's a noticeable addition to your pocket – just as Verizon's $299.99 sticker price will significantly lighten your pocketbook – though the soft-touch battery cover is a nice change from glossy plastic.
720p HD resolution on 4.3-inches of HD Super LCD display makes for higher pixel density than the iPhone 4S, and the Rezound certainly has a brilliant screen. Icons and text are crisp, colors bright and saturated, and viewing angles are broad. Samsung's Galaxy Nexus will certainly challenge it with its similarly polished Super AMOLED HD panel, though we imagine owners of each will have plenty to brag about.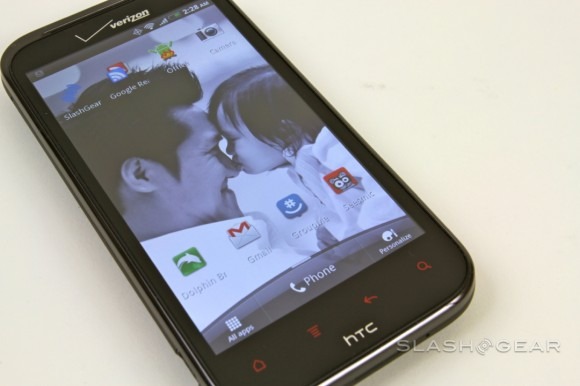 The Galaxy Nexus has Ice Cream Sandwich from the start, however, whereas the HTC Rezound will have to wait until early next year to step up from Gingerbread. Still, it's fast and neither Sense nor third-party apps show lag. We'll be putting it through its paces properly in time for the full SlashGear review, but so far there's a lot to like.
Neither cheap nor small, then, but the Rezound is looking very competitive if you're capable of looking past ICS' temporary absence. Until our full review, enjoy the hands-on video and gallery!