HTC Puccini tablet leaks again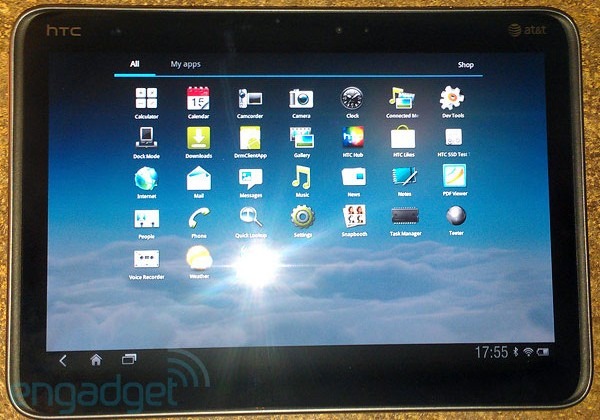 A few days back we saw some leaked screen shots of the HTC Puccini tablet that surfaced and the hint that the tablet would be called the Jetstream on AT&T. Today another leak has surfaced with some blurry cam shots of the Puccini tablet and a tip that the tablet is currently in testing and will land in the "not too distant future." This should be a nice 10.1-inch tablet for those wanting fast mobile broadband.
The leak has confirmed that the Puccini or Jetstream will be the first AT&T tablet to land with integrated 4G inside. The 4G service won't be the lame 3G on steroids that AT&T boasts about now, but real 4G LTE capability. The hardware inside the tablet is supposed to include a 1.5GHz dual-core processor.
The tablet is also supposed to have 1GB of RAM, 16GB of storage, and a 10.1-inch WXGA resolution screen. The OS is Android Honeycomb. The same leak also had some details on the HTC Flyer WiFi-only tablet with a 7-inch screen. This tablet is expected to land in the US next month.
[via Apple Insider]