HTC promise Sense UI on Windows Mobile in future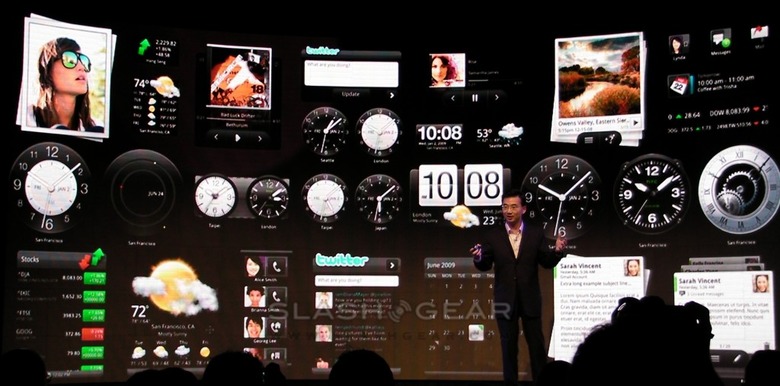 HTC have confirmed that the distinctive HTC Sense UI seen today on their Hero Android handset will in future be featured on the company's Windows Mobile devices.  According to the HTC press release, "all new HTC devices moving forward" will get the new system, which integrates Facebook, Twitter, Flickr and other widgets into the homescreen.
Demo video and trailer for the HTC Hero after the cut
"Debuting on the HTC Hero and available on all new HTC devices moving forward, Sense delivers on three basic principles: Make it Mine, Stay Close and Discover the Unexpected" HTC Sense press release
What will be interesting to see is how Sense co-exists with Windows Mobile's own UI and that of third-party apps and widgets.  While Sense obviously has elements of TouchFLO 3D to it, one distinct difference is that it co-exists happily with Google's own Android widgets and those of other developers.  In contrast, TouchFLO 3D pretty much takes over a Windows Mobile device, leaving little to no room for other providers.
While there's no definite timescale for Windows Mobile devices using HTC Sense, the press-release's assertion that all new phones "moving forward" will use it does suggest sooner rather than later.  Of course, HTC have only relatively recently launched the Touch Pro2 and Touch Diamond2, which means there could be a few more months before a fresh Windows Mobile handset is forthcoming.
HTC Hero official demo video:
HTC Hero trailer: