HTC phones from Deutsche Telekom to be banned in Germany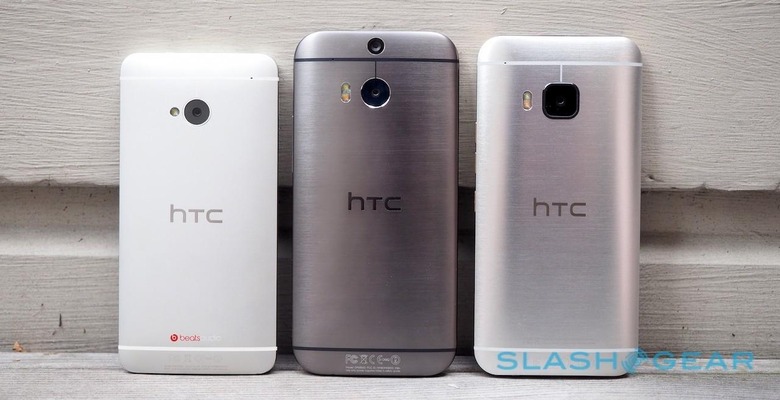 HTC's problems just keep on piling up. Now it has even reached Europe. The embattled Taiwanese manufacturers might be facing a sales ban of some of its smartphones in Germany, specifically those sold through local carrier Deutsche Telekom. This after a German court granted an injunction filed by Acacia Research Group on the grounds of patent infringement done by HTC.
Acacia is a patent licensing firm based in Plano, Texas who holds, among other things, standard-essential patents on voice coding technologies. Now, "patent licensing firm" might almost sound like "patent troll", but Acacia seems quite legit, with licensing deals with the giants in the mobile industry, including Apple, Samsung, Huawei, and even Amazon.
Sadly, HTC is not on that list, so it became the big target when Acacia filed a complaint in Germany last year against Deutsche Telekom over said patents. Just last month, it was granted an injunction by the Mannheim District Court to have HTC's handsets from the mobile operator banned from sales.
Naturally, both affected companies are dismayed by the ruling, though Deutsche Telekom says that its HTC handsets are still on its shelves, probably pending appeals. For its part, HTC will of course appeal the injunction. Neither company is divulging the number of affected smartphone models. But given HTC's situation, even a little hit might hurt a lot.
The Taiwanese company has seen its title go from "smartphone top dog" to "almost bankrupt", with large portions of its market pie gobble up not just by the likes of Samsung and Apple but even by Chinese OEMs. Although some of the company's devices have been well regarded, they did not produce the sales numbers that HTC needed to stay out of the red.
SOURCE: Wall Street Journal