HTC One X9 mid-range hero sounds a lot like the One A9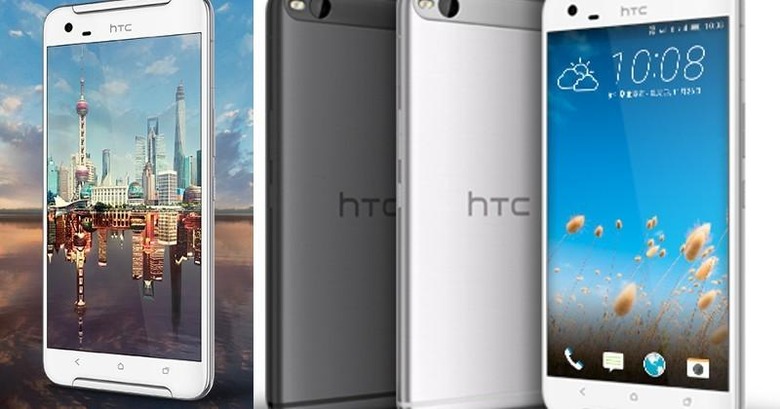 After the usual overabundance of leaks and speculations, HTC has finally unveiled the One X9, right on the eve of Christmas. And, perhaps to the disappointment of some, it does match most of that unofficial information. The One X9 is indeed a metal-clad HTC hero, but more from its mid-range line than a flagship contender. Curiously, however, it bears an uncanny similarity to the One A9, another mid-range hero that the OEM has just recently launched in the US, which was a pleasant surprise. If not for the unpleasant surprise of its price tag.
It might be easier to compare the One X9 as a larger and perhaps beefier One A9, but that wouldn't really be fair to the former. HTC has been somewhat stingy with metal when it comes to its mid-tier devices that seeing a second in the same half of the year is also an unexpected but welcome surprise. The design, however, is distinctively different. HTC seems to have softened its "threat" to impose the new iPhone-esque design from the One A9 on this new device, though it still does bear some resemblance. It almost looks like an amalgamation of the iPhone 6 with the Nexus 6P's "visor" area.
As leaked beforehand, the front has had a major reorganization as well, with the conspicuous HTC branding now at the top and the return of capacitive navigation buttons. The front-facing speakers, an HTC hallmark, have been pushed way to the edge. These speakers boast of Dolby Audio as well as BoomSound tech, something the One A9 doesn't have.
It's in the specs, however, that the two most recent One's show the most similarities. Though bigger at 5.5 inches, the screen does have the same 1920x1080 Full HD resolution. Though both have 64-bit cores, the One X9 eschews a Snapdragon in favor of a MediaTek Helio X10, with 8 Cortex-A53 cores running at 2.2 GHz max. In terms of memory, the One X9 has 3 GB of RAM and 32 GB of expandable storage, like the higher end model of the One A9. Again, the two converge on the rear camera, both with perhaps the same 13 megapixel sensor with an f/2.0 aperture and optical image stabilization. The front, however, has a 5 megapixel sensor with its own flash.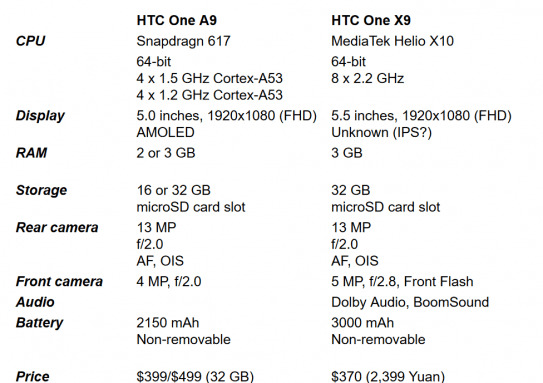 Strangely enough, the One X9 is set to cost less than the One A9, at least as far as converted launch prices. The HTC One A9 started with a promotional $399 tag which jumped to $499 later on. On the other hand, the HTC One X9 will launch for 2,399 yuan, roughly $370 when converted. No word yet on availability outside of China.
SOURCE: HTC